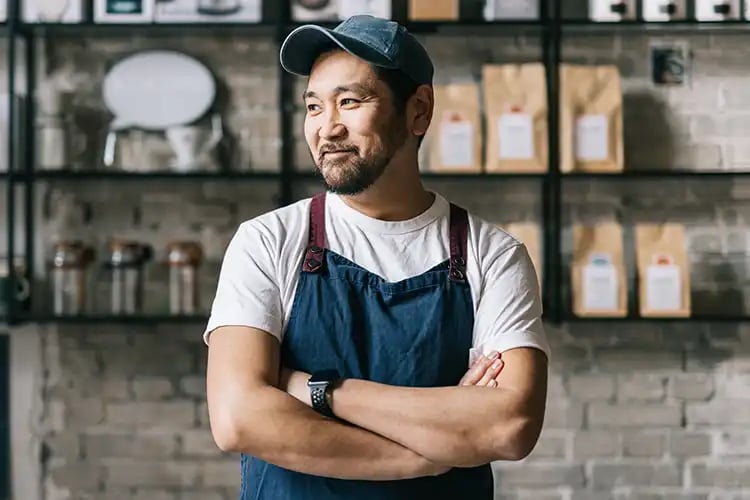 PrimeWay Has Many Options to Get Your Business Up and Running
With flexible options, get the money you need to start and grow your business. Let our experienced business team help you with your business journey.
Steps to Establish Business Credit for Your Business
Building credit for a business requires more effort and can be more complex than doing it for a personal account. However, you can take several crucial steps to make it much more manageable. Below are some of the steps you can take:
Establish Your Business
Start by creating a legal entity for your firm, such as a corporation, partnership, limited liability company, or sole proprietorship. Establishing a formal name for your firm and a business phone number will increase its credibility with customers and the authorities. Always seek advice from your lawyer or accountant to determine which legal business categorization is most appropriate for your needs.
Obtaining credit for your company and its employer identification number (EIN) is often simpler if you register it as a corporation or an LLC. Sole proprietorships often carry the risk of mixing your personal and commercial credit histories.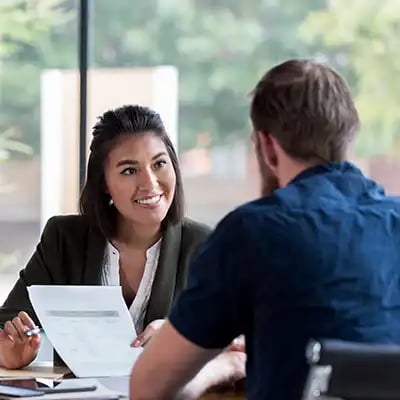 Obtain an EIN for Your Business
Your Employer Identification Number, or EIN, acts like a Social Security Number for your company. It serves as your company's identification to the IRS. You'll need your EIN to pay business taxes year-round, open a business bank account, and submit license applications. It's simple and free to register for an EIN. Visit the IRS website to see if you qualify and to file an application to begin the process.
Create Accounts With Suppliers Who Provide Payment History Information
Work with vendors who accept net-30 or net-60 credit terms, and notify business credit reporting bureaus of your payments. The terms "net-30" and "net-60" refer to the time frames of 30 and 60 days, respectively, that you have to pay the billed amount in full. Build credit with vendors who submit payment information to multiple business credit reporting companies.
Open a Business Bank Account
Opening a business bank account will enable you to establish a rapport with a banking institution that could be useful if you want a small business loan to expand your operations. With this business account, you can apply for a business credit card that could allow you to earn travel rewards or cash back on the regular spending of your firm.
Make Your Payments on Time
You must make all your payments on time to establish strong company credit. Specific business ratings are entirely contingent on your business's payment record. Building a solid credit score for your company may be difficult or impossible if you have numerous late payments on your business credit record. Alternatively, your score may increase if you have a good payment history to your company credit record.
Pay Attention to Credit Use
Credit use is a significant factor in credit score development. Similar to personal credit cards, corporate credit cards have a specified usage policy so you can raise your credit score as much as possible. As a small business owner, you should spend at most 30% of the credit limit. This demonstrates to lenders your sound financial management and ability to pay more than the minimum amount due monthly.
Understand the importance of establishing business credit. Let PrimeWay's knowledgeable resources help you build your business credit with our easy-to-follow steps.
Leveraging PrimeWay's Resources to Build Your Business Credit
For 86 years, PrimeWay Financial Credit Union has operated through economic ups and downs. We approach business investments cautiously and well-balanced because we take our responsibility as your financial stewards very seriously. Getting the funding you require should be easy and inexpensive. Our selection of business credit services provides the information. Financing you need at a cost you can afford allows your company to grow.
With our business line of credit, you get to set the terms for your loan. The low-interest rates make borrowing inexpensive for your business, and you only pay interest on the amount you borrow. This way, you can grow your business credit rating at your own pace.
Monitoring and Maintaining Your Business Credit
Keep in mind that your company's credit score is an important asset. Protect it like you would your data, physical assets, patents, and even your child! Your chances for growth and profitability will be better if your company's credit history has any blemishes.
Credit errors can damage your company's credit, making borrowing money more challenging and expensive. Therefore, make it a point to verify the accuracy of your company's credit reports several times annually. If you discover one, you can try to have it fixed by raising an inquiry with the relevant business credit agency.
At PrimeWay Federal Credit Union, we want to empower your small business to live to its full potential. Our job is to be there for you whenever you require the resources, direction, or assistance. Moreover, to continue progressing in the right direction. Contact us today, and let us help you build your business credit today.