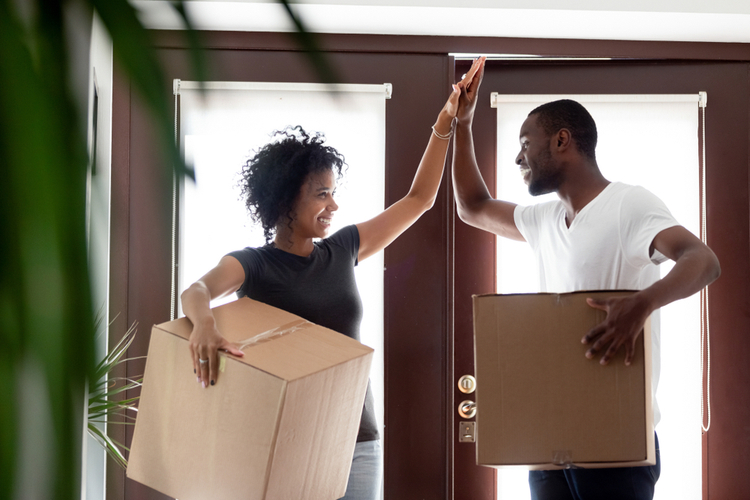 Your Home. Your Financing.
Take the stress and confusion out of buying a home.
Navigating the process of buying a home requires knowledge and guidance. At PrimeWay, we work with members every day to help them secure the financing they need – for the dream home they deserve.
VA Home Loans
If you are or have completed military service, you may be eligible for a VA Home Loan. The VA assists Service Members, Veterans and eligible surviving spouses by providing a home loan benefit to become homeowners. VA Loans include a few loan types:
Consider Your Mortgage Loan Term
If you are a first-time home buyer, you will need to assess the best loan term for you and your family's lifestyle goals. The loan term is the life of the loan – the amount of time you have to repay what you've borrowed from the bank.
Circumstances or wishes, like buying to renovate a property, or making your first-time home purchase your "starter home" could impact the way you choose the loan term for your mortgage.
Buying a home for the first time? It's important to weigh your options when selecting the best type of mortgage loan and the terms you select around it.
Mortgage Payment Sizes
If you are more focused on the size of your mortgage payment, or won't live in your first home for very long, consider the items below when selecting your loan term:
1. Shorter Mortgage, Larger Payment
The average life of a mortgage loan is 7 years. By choosing a shorter loan term, you will own the property faster. However, this means that your mortgage payments will be higher.
2. Longer Mortgage, Lower Payments
For first-time buyers, a longer mortgage might seem like a smart decision, as a longer loan term will stretch out your payments from 15 to 30 years, making your mortgage payment smaller. One thing to keep in mind when electing a longer loan term:
The longer it will take to build equity in your home.
The more interest you will pay – meaning that you will actually pay more for the price of your home.
Ask yourself what is more important to your life goals: building equity or having a lower mortgage payment. Weigh the benefits of making a higher payment over a 15-year mortgage vs. taking out a 30-year mortgage with a lower monthly payment.
To get more information about which loans may be right for your first-time home buying experience, visit PrimeWay mortgage loans online to request more information.