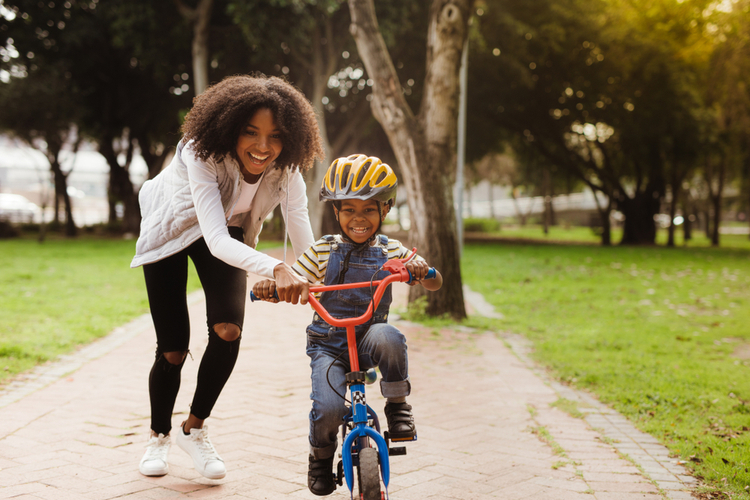 Your Money Should Be Working for You
Build wealth with a PrimeWay savings account.
It's not enough to set money aside. If you want to build wealth and bring your dreams to life, you need to put your money to work. Earn money on what you save – and watch your savings grow.
California Dreaming or Moving Nightmare?
Looking back, I wish we had taken the quality of this cheap flight as an indication of how California was going to be for us. Let me start out by stating that I'm not really one to complain about things. I'm more of a "suffer in silence" type of girl. "Give everyone the benefit of the doubt" type of girl. But the flight there was terrible.
I am short and Ian is tall. So when I'm complaining about there not being enough room, for my 5 foot 2 small frame, imagine how uncomfortable this flight was for Ian who is six feet tall. We had also booked an early six am flight, and we both got off of work at around three am that same morning.
So there we were with no sleep in a cramped plane cabin, in seats that literally felt like a metal bench, with no room to recline; I'm talking not even a centimeter, just a straight up and down seat. We listened to the screaming sound of the plane engines during the entire duration of this three-hour flight. The only thing missing was a screaming baby. There probably was one, I just couldn't hear it over the sound of the engine.
Ian and I thought we were being smart by booking our flights, rental car, and hotel together from one of those bundle travel websites. WRONG. We discovered hidden fees that are not always advertised.
For instance to check any bag on this "cheap" flight was costly. We also had to pay a fee to guarantee seats next to each other. Now I don't know if this is some "new age traveling norm" but I was not aware of this. So after all these added fees, the final price of this flight equaled the same amount as the nicer airlines.
Are Unplanned Moving Expenses a Sign from the Universe?
Once we landed at LAX we had to take a shuttle to – again the cheapest – car rental place we could find. Because we booked through the travel website we had already paid in advance for our flight, car, and room.
While we were expecting a fee for being under 25 and renting a car, like the website had stated, the website failed to explain that the fee shown wasn't the overall fee for the duration of the car rental, but a fee for each day. So word to the wise – if you are under the age of 25, just Uber.
The California dream was born while I was working as a bartender in College Station. This idea to move to a new state seemed realistic to attain.
The daily rental car fee was yet another thing we should probably have taken as a sign from the Universe that relocating to California was not the way to go. But no. We coughed up the money. Luckily Ian had a credit card. Another traveling FYI: you need a credit card. I am in my mid twenties and still don't have a credit card. But that's another story.
So after accumulating debt just to drive around Los Angeles for four days, we found our hotel. I've learned that booking through these websites usually ends with a hefty surprise deposit fee from the hotel that can only be paid for with a credit card. So again, my poor boyfriend has to charge this unbelievable fee to his card so we aren't out on the streets.
Surprisingly, finding our apartment was a breeze (almost too easy, now that I think about it… another sign). We fell in love with the second place we toured. Which gave us time to be tourists and enjoy ourselves in LA and Hollywood. Strangely enough, while we were there, it was not sunny and it was freezing. Dare I say it? Another sign. Anyway, the first step for our move was complete. Check finding a place to call home off the list. Now we needed to save money and prepare to relocate.
How to Plan and Save for Your Moving Expenses
Whether you're planning to move out of state or stay local, it's vital to have what you need to cover your moving expenses and be prepared for the surprise costs that always happen during a move. With a savings account, you can make deposits on a regular schedule to build your reserve for a move, an emergency fund or any other goal. Not sure what it takes to hit your savings goal? Start with our savings calculator to determine how long it will take to save what you need, and how to stay on track.