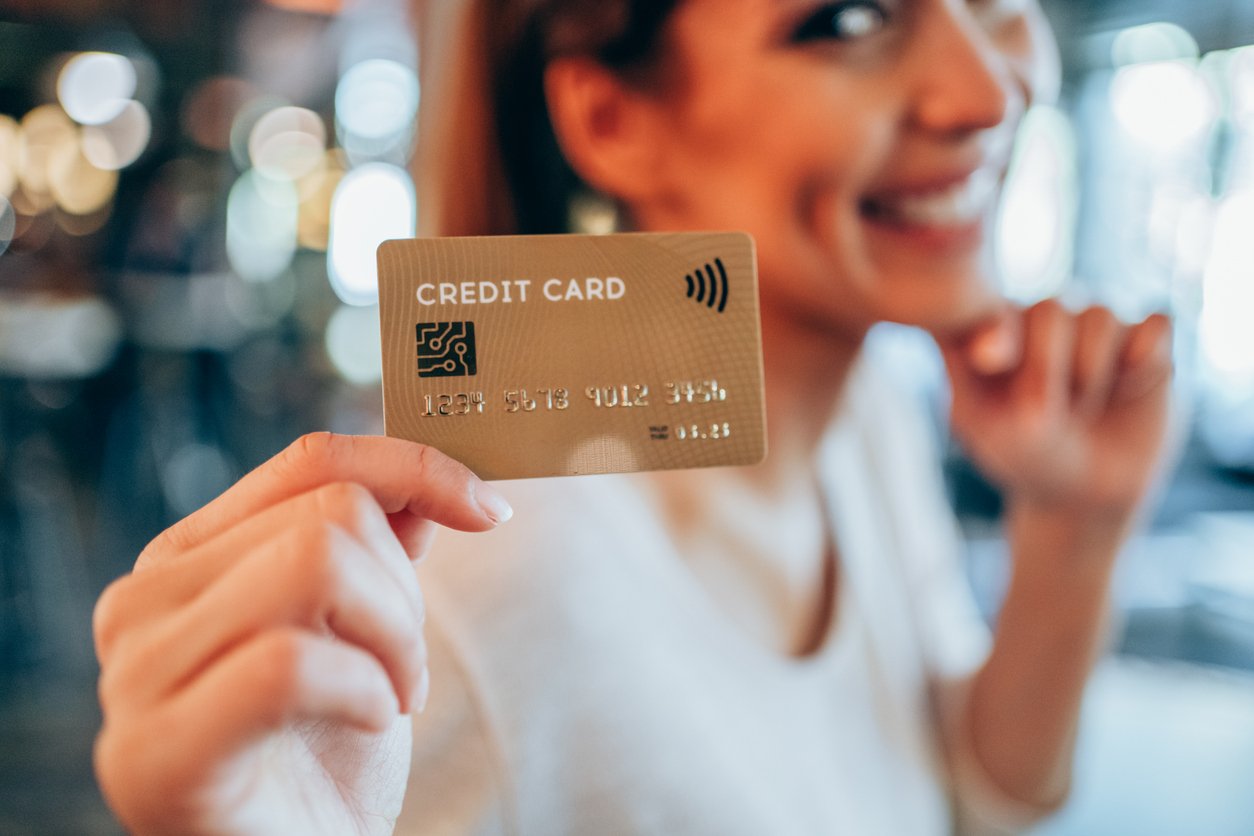 We make choosing the right credit card easier than ever.
Whether you're looking to pay off debt quicker, get more cash back, earn rewards, or start building your credit, we've got the right card for you!
Whatever card you pick, you'll get great benefits like:
Easy and handy buying power. You can use it in millions of places all over the world. You can also use it for mobile purchases for extra ease. 24/7 customer service every day of the year. And much more!
Budgeting and Expense Tracking Tools
Budgeting is an effective way to manage your finances and expenses. But to achieve efficient budgeting, a budgeting and expense tracking tool can help you track your income and expenses. Platforms like Mint, Personal Capital, or You Need a Budget (YNAB) can help you:
Track your spending.

Budget and set financial goals.

Avoid overspending and accumulating debt.

Improve your financial awareness.

Set and control your spending limits.

Save and invest.

Create an adequate emergency fund.

Make sound data-driven financial decisions.
These platforms provide a holistic view of your finances and help identify areas where you can save. Better still, a single intuitive and easy-to-use dashboard lets you manage multiple accounts.
Student Loan Repayment Plan

Forbes reports that over 50% of students from public four-year institutions have student loans, averaging $28,950. In extreme circumstances, you might still owe these loans long after college, years into your job. If you have student loans, create an effective repayment plan that works for your financial situation.
Consider repayment options such as standard repayment plans, income-driven repayment plans, graduated repayment plans, or refinancing to lower your interest rates potentially.
Clearing or at least making your regular student payments on time is a healthy way to build good credit and reduce your debt burden over time.
Discover essential tools for financial freedom as a new college grad! Explore eight absolute must-haves to secure a stable and prosperous future.
Ready to Achieve Financial Freedom?
Achieving financial freedom for any new college grad can be a treacherous but achievable feat that demands time, effort, discipline, and patience. But if you're willing to do the work, you'll be squared away financially.
If you're wondering where to start, PrimeWay has your back. Our vast collection of informative content and financial products can help you with financial planning and improved decision-making. Contact us today, and our experts will guide you on your journey.