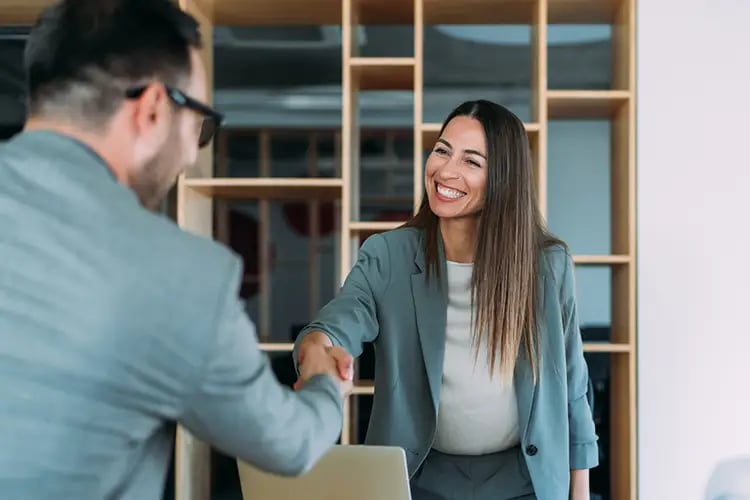 PrimeWay's Banking Accounts to Help Keep Personal and Business Finances Separate
PrimeWay has everything you need to help you with your business finances:
✓ Business Checking
✓ Business Savings
✓ Business Debit Cards
✓ Business Loans
✓ Merchant Services
✓ ACH Payments
✓ Payroll Management
✓ HSA for Employees
We're here to help your business grow.
How to Open a Business Bank Account at PrimeWay Federal Credit Union
If you have the required documents in hand, are a member of us, and live in Texas, you can start leveraging the perks of business banking!
The first step is to

schedule an appointment

at one of our retail centers. We have branches in Cypress, Greenspoint, Missouri City, Sugar Land, and other locations in Houston, Texas area.

During your appointment, you'll meet with one of our knowledgeable reps about your options and choose from our three business checking accounts.

After making your choice, it's time to fund your account and get ready to take advantage of our robust business features. Access your account, make payments, send ACHs and wire transfers, load payroll, set entitlements and more.
Managing Your Business Bank Account at PrimeWay Federal Credit Union
Managing your business bank account at PrimeWay can help you stay organized so you can run your business efficiently. When you open an account with us, you can limit your personal liability, protect your customers' private information, and establish business credit.
Here are some tips for how to best manage your business bank account.
Know Your Business Banking Fees and Charges
Having a good understanding of business banking fees and charges is one of the best things you can do to stay on top of things. If you're unaware of monthly maintenance fees, ATM withdrawal fees, or other charges, you could be in for some unpleasant surprises that could negatively impact your bottom line.
At PrimeWay, you'll never overpay. We make business banking affordable and hassle-free.
Take Advantage of Extra Features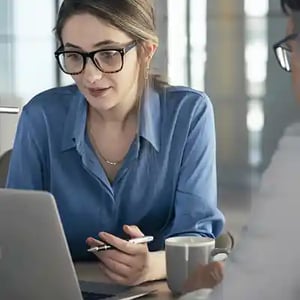 To get the most out of your business banking experience, start using additional features like savings accounts and financial management tools. At PrimeWay, we offer a business savings account that comes with unlimited withdrawals, no maintenance fees, and free online banking and eStatements. When you take advantage of a business savings account, you can make your money grow, and you only need $100 to earn dividends.
Plus, you can link your business savings account to your business checking account. This makes business banking easier for you and improves your credit approval chances.
Manage your business account fast and easily with financial management tools. Set a business budget, track income and expenses and get a 360° management view of your business finances. If you're in need of financial guidance, you'll also get access to our library of information and self-service options.
Monitor Your Accounts
Stay on top of your bookkeeping each month to ensure no personal expenses are hitting your business checking account and vice versa. The best way to monitor your account is to check your transactions online. With paperless statements, mobile banking features, and business account alerts PrimeWay is here to help you better manage your money.
There are advantages to separating your personal and business finances. Learn how to open a business bank account so you can stay focused on your business.
Business Banking With A Difference
Running a business is tough as it is. And you deserve peace of mind, especially when it comes to banking. After all, finances are the foundation of your business.
At PrimeWay, we believe that your business is our business, giving you the tools you need to bring your dreams to life. Contact us to explore the perks of bringing your banking needs to PrimeWay Federal Credit Union.