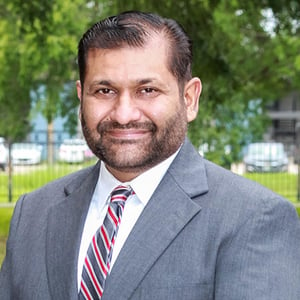 With more than 17 years of experience in information technology, Ali has honed his expertise in networking and virtualization. Ali built his career specializing in the financial industry and brings a unique understanding of the challenges to ensure strict data security while providing seamless versatile member access and account functionality.
"Ali has proven himself as a leader with excellent character. He doesn't take shortcuts but rather takes the time to proactively plan and document, setting the organization up to succeed on each challenge," commented Bob Morgan, CIO. Morgan went on to say, "Ali's personal pursuit of excellence contributes to PrimeWay's pursuit of excellence, and we look forward to his contributions in his new role, driving a bright future for the organization."
For comments or quotes, please contact Keith Huckabay at khuckabay@primewayfcu.com or 713.799.6365.
A link to an image can be found at http://bit.ly/pw-press-images.
PrimeWay Federal Credit Union announced that Ali Hussain is being promoted to Vice President of Information Technology.