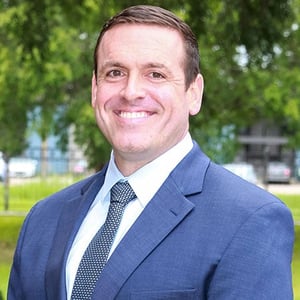 Mr. McGee joins the PrimeWay team in the newly created position of Vice President of Lending to help the organization continue to deliver exceptional service to borrowers. With an MBA, a Bachelor's degree in finance and over 17 years of experience in lending Mike brings a strong small business background to the organization. Having spent a portion of his career as the Chief Financial Officer in the oil and gas industry, McGee has a personal understanding of the financial needs and stresses business face.
"I am excited to have Mike join our team," commented Kevin Hillendahl Senior Vice President of Lending. "As a credit union we always strive to make loans that help individuals and companies maintain a strong financial position. I am confident the depth of knowledge and professional experience Mike brings to the table will enable him to identify opportunities to lend or strengthen a borrower's financial position that others might not recognize. In the end that is what is most important, helping our members succeed," concluded Hillendahl.
For comments or quotes, please contact Keith Huckabay at khuckabay@primewayfcu.com or 713.799.6365.
A link to an image can be found at http://bit.ly/pw-press-images.
PrimeWay Federal Credit Union announced Michael McGee will be joining the leadership team as Vice President of Lending.