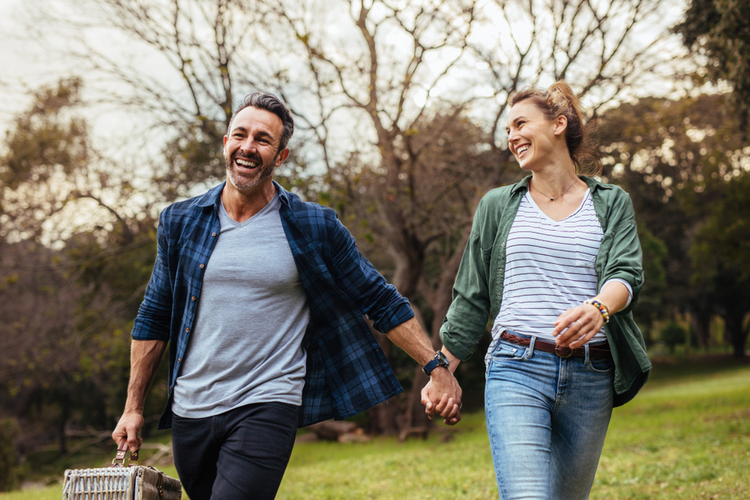 There's More Than One Way to Plan for the Future
We offer a wide range of investment services to PrimeWay members and their families – including comprehensive financial planning, long-term care, life insurance and disability income insurance services.
Making Your Future a Priority
Nearly half of adults in their 40s and 50s are navigating the rough terrain of financial issues related to caring for aging parents and financially dependent children at the same time. Not surprisingly, many of these caregivers are shouldering the related stress alone. Planning for your future means having a serious talk with the family members who depend on you.
A Responsible Conversation With the Kids
You may be hoping to give your children all of the support you can, but helping them avoid responsibility will not only derail your future, it will leave them unprepared for their own. Start by getting everything out in the open. Explain your finances to your children and discuss their potential responsibilities of finding ways to pay for college. If they're working and still living at home, devise a plan that requires them to help shoulder expenses. The bottom line is that your future retirement will have a major impact on the adult lives of your children. If you don't properly prepare, you'll be passing financial difficulties down to the next generation.
A Respectful Conversation With Your Parents
It's common to feel obligated to take complete responsibility for your aging parents, but this is likely the worst idea. The money you save during your 40s and 50s will be gaining valuable interest as you inch toward your own retirement. Before spending your savings, you should determine what assets your parents still have to be spent on their care. When their assets are exhausted, they'll be eligible for certain assistance programs like Medicare. Talk to your parents about their available savings and retirement income.

It's also time to learn the details of your parent's life insurance policy. While it's likely a difficult subject for you, your parent might be relieved to have the opportunity to get a life insurance policy. Providing you with this money when they're gone may relieve the worries they have about saving their assets for your inheritance.
Outside the Box Saving Products Could Be Your Retirement Planning Solution
Many companies offer a 401(k) or other retirement plans that allow you to contribute and earn interest over time. However, these plans aren't available in all industries or positions. Luckily, there are other options to help you protect your retirement savings. These options aren't your typical retirement planning solutions but they have plenty of benefits to offer.
You might not be able to approach retirement in the same way as your parents, or even your peers, but your future is coming and you need to prepare.
Certificates of Deposit (CDs)
A certificate of deposit (CD) is a low risk investment ($1,000 minimum) that matures over time (typically 3 months to 10 years). When your CD matures, you can take out the money with the interest you've earned or reinvest it into another CD. Another option (sometimes called a ladder strategy) is to open multiple CDs with varying maturity dates leading to your retirement.
IRA CDs
An Individual Retirement Account (IRA) is a tax-advantaged retirement planning account that allows you to invest your money in different ways. When you open a CD in an IRA, you create a longer-term retirement plan than a traditional CD. Additional penalties exist if you withdraw funds from your IRA before you're 59 and a half.
Disability Insurance
While disability insurance isn't technically a retirement plan, it is an investment in your future. More than one in four of today's 20-year-olds can expect to miss at least a year of work due to a disability before reaching retirement age. When you have multiple family members depending on your income, a serious injury or illness could be catastrophic. Disability insurance can provide much needed funds to keep you afloat.
Long Term Care Insurance
Investing in long-term care insurance for your parents is a practical decision. In the event of an injury or illness later in life, you'll have a financial safety net to extend your retirement planning savings.
Life Insurance
Obtaining a life insurance policy for yourself, your spouse and your parents could prevent your children from continuing the cycle of financial instability.
Retirement planning is possible to plan for the future without abandoning the family members who depend on you. The key is prioritization. PrimeWay and PrimeWay Insurance Agency can help with all of the above savings options. Full investment services through PrimeWay Investment Resources are also offered to our members with registered investment professionals.