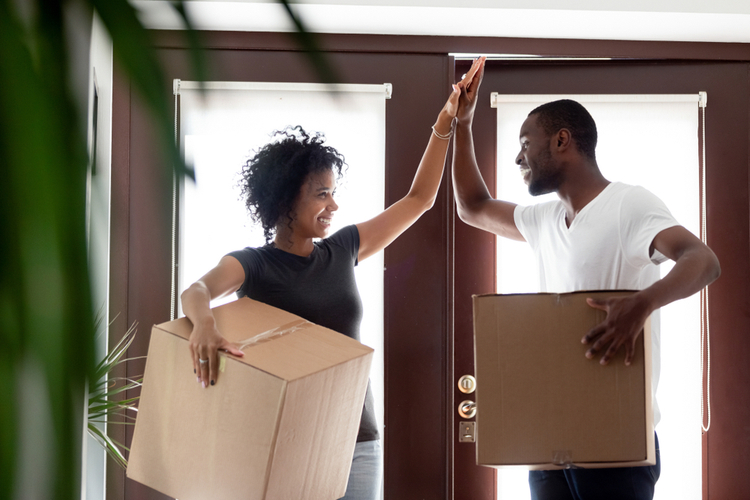 Your Home. Your Financing.
Take the stress and confusion out of buying a home.
Navigating the process of buying a home requires knowledge and guidance. At PrimeWay, we work with members every day to help them secure the financing they need – for the dream home they deserve.
1. How long do you plan to own your home?
While shopping for mortgages, you will quickly notice that ARMs have lower interest rates, sometimes by as much as 0.50 percent. The initial rates are lower because the lender is taking on less risk. With a traditional mortgage, if rates go up, the lender is stuck with a lower return. With the ARM, you are agreeing to pay more as the lending market offers more.
If you are not planning on owning your home five years from now, taking the monthly savings on an ARM and placing it in your 401(k) is a good move. If you intend to buy the house, make some improvements and resell it for a profit, the ARM will lower your costs while you are living there. Beware though, if demand drops in your neighborhood, you may have trouble finding a buyer. In that case, you are stuck with the loan and a likely increasing interest rate. If you can find a buyer, but not for the price you paid for the house, the difference between the sales price and what you owe will just drain your finances.
2. How much can you afford to put down?
An ARM can be easier to qualify for and provides you with an interest rate that you might not get without a 20 percent down payment. If you do not have enough cash on hand to make a large down payment, an ARM might give you some time to build equity. Refinancing your mortgage after the initial period is over can put you in a better position. You can use the equity you have in your home, plus whatever you have saved during that time, to put more money down and get a better fixed-rate mortgage. But, if the value of your home decreases, you may have a difficult time refinancing for the balance of the loan after the initial term, and this would leave you stuck paying the higher interest rates of the ARM.
If you have got the cash to make a 20 percent down payment or are buying in an up-and-down housing market, a fixed-rate mortgage provides you with a good rate that you will not need to worry about. Your mortgage payment stays the same from month-to-month, and there is no uncertainty about how the economy will affect your mortgage.
Mortgage shopping can be overwhelming with the large number of options, dozens of lenders, each with their own rates, terms, conditions and costs!
3. What's your risk tolerance?
Fixed-rate mortgages are the safer, more conservative choice. Adjustable-rate mortgages are the riskier alternative, but offer the possibility of savings. If you have the room in your budget to accommodate a potentially fluctuating mortgage payment and enough security in your work, savings and other financial priorities, an ARM does offer the potential to lower your monthly payment. If you have found the house you want to raise a family in, the stability of a fixed-rate mortgage may be desirable. The simplest path to homeownership might be a fixed-rate mortgage. It might be easier to be financially aggressive in other aspects of your life, and not put the place where you live at risk.
SOURCES: