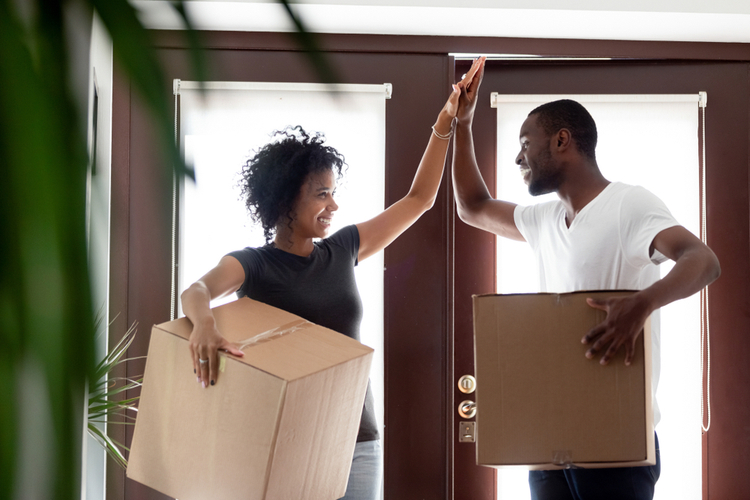 Your Home. Your Financing.
Take the stress and confusion out of buying a home.
Navigating the process of buying a home requires knowledge and guidance. At PrimeWay, we work with members every day to help them secure the financing they need – for the dream home they deserve.
How do you know which mortgage home loan is best for you? Take a look at this overview:
Fixed-Rate Mortgage
While the interest rate on a fixed-rate mortgage might be higher than other options, this loan is popular for homebuyers because the interest rate does not change through the life of the loan (15 and 30 years). With a fixed-rate mortgage home loan, you will know each month how much your mortgage payment is (principal and interest).
Key Benefits
Provides the lowest fixed rates for eligible buyers
Because it's fixed, there are No Interest-Rate Surprises
Consider If You
Plan to stay in your home for a long time
Have an established credit history
Can put at least 5% down for the home
Adjustable-Rate Mortgage
Some homebuyers like the initial low interest rate that the adjustable-rate mortgage (ARMs) home loan offers. For varying reasons, you may want to purchase a home with a lower interest rate for the first year of the loan. Perhaps you are moving jobs or cities, and having lower mortgage payments for the first year of purchase makes more financial sense. It is important to understand the terms of this loan. After the initial period of low interest has ended on the loan (for example, the first 13 months of your home purchase), the interest rate could rise or fall (float). If the interest rate rises, your monthly mortgage payment will also be larger. As long as you are prepared financially, then an increased monthly mortgage home loan payment is a surprise you'll be able to afford.
Key Benefits
Provides the lowest short-term rates
Initial lower monthly payments
Initial fixed rate periods of 3-10 years, then rate can adjust or down thereafter
Consider If You
Plan to move before the end of the initial fixed-rate period
Want an initial monthly payment lower than usually offered by fixed-rate mortgage
Have established credit history
Can put at least 5% down for the home
Learn about the different types of mortgage home loans, before going on a hunt with your realtor, and see which one works best for you.
Homebuyers who may not have a sizeable income may qualify for one of two types of mortgage home loans: the FHA loan (Federal Housing Administration loan, based on financial need) and VA loans (provided by the U.S. Department of Veterans Affairs for US veterans). Both loans have low down payment options with flexible credit standards and income guidelines.
FHA Loans
Key Benefits
Low down payments
Fixed-rate loans available
Flexible qualification guidelines
Consider If You
Have limited funds for a down payment
Don't have an established credit history or have experienced credit challenges in the past
VA Loans
Key Benefits
Low or no down payments
No mortgage insurance requirement
Flexible qualification guidelines
Fixed-rate and ARM options
Consider If You
Are an active military member or veteran
Are the surviving spouse of a service member who died as a result of military service
Jumbo Mortgages
A jumbo mortgage home loan is a home loan in an amount for a property that exceeds a conventional loan limit $484,350* in most of the U.S. for a residential home purchase). Due to it's size, this loan is referred to as "jumbo." Jumbo mortgages are considered a higher risk for repayment to lenders because larger properties tend to take longer to sell at full price as the value depreciates. These mortgage home loans tend to have a higher interest rate than other mortgage loan options, and a larger down payment might be required.
*The threshold is set by Fannie Mae and Freddie Mac, two government agencies that purchase the bulk of U.S. residential mortgages from lenders so that money is freed up to offer more mortgages to the public.
Key Benefits
Increased purchase limits for higher-priced properties
Competitive rates
Fixed-rate and ARM options
Consider If You
Are buying a home that exceeds conforming loan limits ($484,350 in most areas)
Have an established credit history
Seek low down payment options
When you buy a house, you are not just paying for the cost of the house – you need to factor in how your interest rate will impact your monthly mortgage payment. Choosing the right home loan could save you money or free up additional money that you can pay toward the principal amount of the home loan – paying off the home faster.
Still have questions? A representative from PrimeWay Federal Credit Union is a phone call away and happy to assist.