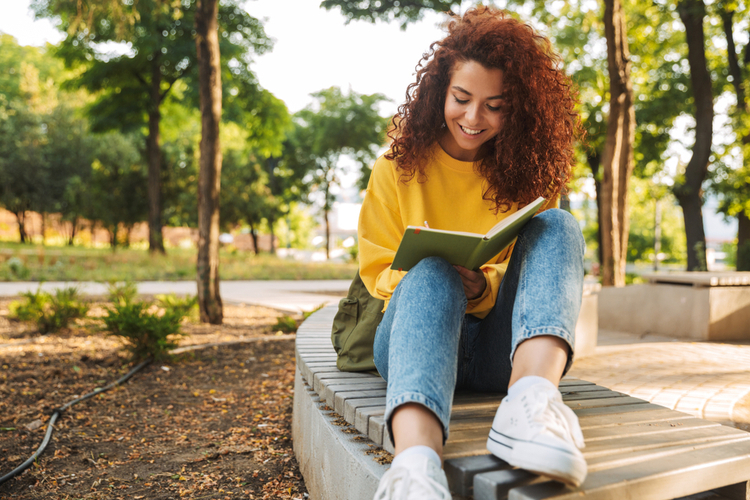 A College Card with Real-World Rewards
When you're just starting out, it's important to build a good credit history.
Down the line, it will help you buy a home and make your financial dreams come true. The College Rewards Credit Card offers a low introductory rate plus the opportunity to earn points with every purchase you make.
1. Choose flexible schools
Encourage your child to apply to and visit a few schools where he or she would feel comfortable attending. The quality of instruction is similar among many colleges and universities; what's different is the environment. What makes your student most comfortable: a small, liberal arts school or a big state school? There are many in both categories at all points on the cost continuum.
If your child is reluctant to consider schools that don't have an elite price tag, you might want to frame the concern with future debt. Encourage them to think about the next five to ten years of their life, rather than just the next four.
2. Take a look at loans and Financial Aid
If you have nothing saved for college, then you'll likely have to borrow funds to support college tuition. The college for which you're applying can help you determine what financial aid you might qualify for. It's also important for your child to fill out a FAFSA (Free Application for Federal Student Aid), which requires your income and savings information, as soon as possible. This will give you a good idea of what type of assistance you qualify for. Depending on your family's income level, you may qualify for federal grants that don't need to be paid back. The results of FAFSA will also help your child make an informed decision about which school to attend.
As far as loans, the federal government sets a cap on how much they will lend to students, based on EFC, or estimated family contribution. These loans have quite favorable rates and good repayment terms that will help young people stay out of trouble.
If you have a child who will be entering into the college world next year, you may be questioning how you're going to pay for it.
Outside of a mortgage, a student loan is the safest investment you can make. The earning potential of college graduates is significantly higher than a high school graduate. There's no need to be stressed about borrowing to pay for school. Just use it responsibly. You will need to repay all that money whether there is a degree at the end of the adventure or not. Borrow only the amount you need vs. the full amount for which you're eligible.
In our next post, we'll delve into some unconventional ideas that you and your child might consider to help cover college tuition and expenses. Good luck and congratulations!