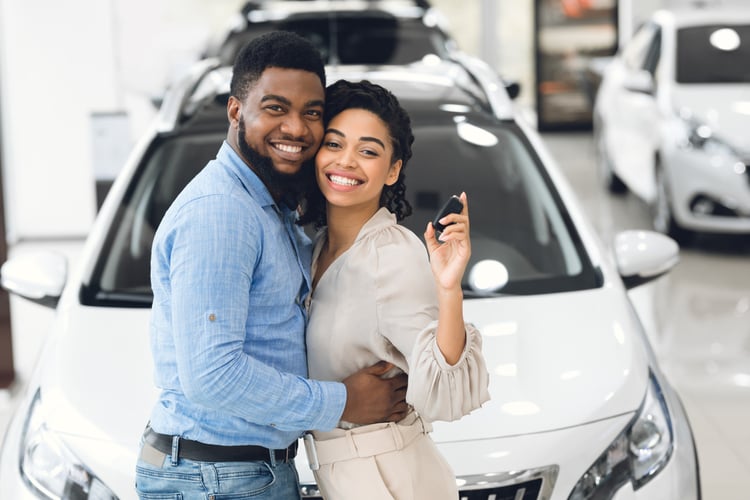 The Car You Want at a Rate You Can Afford
Buying a vehicle, whether it's new or used, is a big decision.
Other than buying a house, vehicles are the biggest purchases we make. You need financing you can afford – and we're here to provide it.
2. Get Pre-Approved
This is the step that really sets you on the right track to getting the best financing option available. Getting preapproved means you know how much you can afford and you will already have an interest rate to take to the dealer to negotiate if necessary. Sometimes your preapproval may be the best interest rate, but it is always good to compare the dealership's financing just to make sure you get the lowest annual percentage rate possible.
You can also apply for preapproval on the PrimeWay Member Auto Center website after you find the car you want to drive. Get your financial information ready and be ready to shop for your car within the next two weeks after your preapproval is completed.
3. Find Your Car and Test It
Now, it is time to go see your car choices in person to give them a thorough check and test drive. You want to make sure that the cars include all features listed in the pricing, and you also want to make sure that the car is exactly what you want. This is your time to be extra picky, and get exactly what you want.
Buying a car is a big step that always seems to require more time than anticipated. These five steps could help you save money and time on a new car.
4. Get a Quote and Shop Around
You should have selected the car you want by this step, so now it is time to get the right price. We recommend calling or emailing the Internet sales department of at least four dealerships that have the car you want to drive.
You will need to request the total selling price, including any accessories/ packages that may come with the car. Take your quotes, compare and go with the best deal.
5. Drive Off Smart
If you have the right price and car, it is time to sign those contracts! Make sure the financing officer walks you through all of the charges and forms, so you fully understand what you are purchasing. Give the car a final walk around before leaving the lot. You want to make sure that there are no dents, scratches or cracks on your new purchase.
Of course these steps have been condensed to save you time, but you can find details and answers to most, if not all, of your car buying questions here. Don't forget, we're here to help! You can always count on PrimeWay to be here when you need us, through every stage of your life.