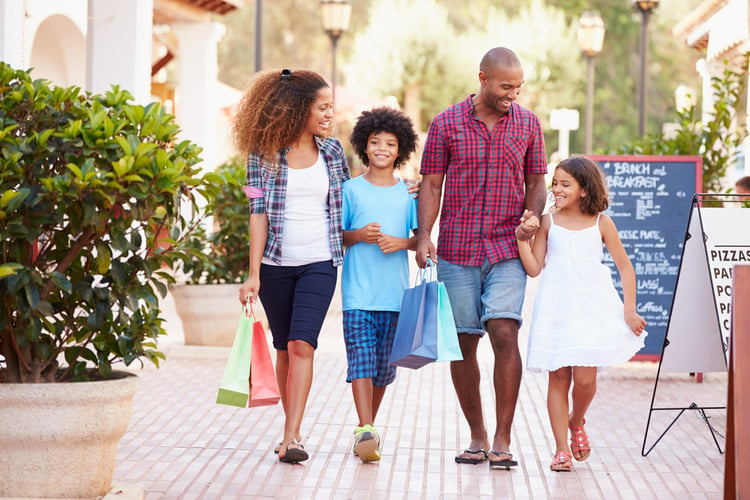 Grow Your Savings & Enjoy No-Penalty Withdrawals
With a PrimeWay Holiday Savings Account, you can get a little help in meeting those financial goals at the end of the year.
2. Little and Often Can Help a Lot
I know you've heard this time and again, but it's the little things that matter. Coupled up with consistency, you may end up saving way a lot than you think. Here are some of the tips you can include into your saving schedule to ensure you reach your target:
Check your direct debits and standing orders – You might be paying for something or a service that you aren't using anymore, and now is the time to cancel that and divert that money to your holiday savings.
Consider cheaper options – Cancelling your TV or cable package is definitely out of question but is there a more affordable package you can get while enjoying the same privileges?
Don't pay twice – More often than not, we lose track of all the subscriptions we have-- from films, music, magazine, games, and music. Some services tend to cross-over, and at times we end up paying twice for the same thing. For instance, do you really need to have both Spotify and Apple Music?
Make the most of offers – Cyber Monday, Black Friday, and Amazon Prime sales. Yay! There are plenty of discounts and offers available today if you are keen to look for them. But be sure to keep in mind that discounts are only beneficial to you if you intended to buy the item in the first place.
3. Build a Budget and Take Control
So you've already resolved to spend less and save more. What's next?
If your plan to cut on your expenses involves you just winging it, then you're already setting yourself up for a fail. Instead, you need to set a budget for the few remaining months and keep a proper track record for each month.
It can be challenging to create a solid budget, especially when you got lesser time, but if you do, you'll be glad you did. Spend some time laying out all your daily, weekly, and monthly expenses to understand your saving potential.
Focus on your most significant expenses and try to get rid of all your unnecessary costs within these categories.
4. Calculate Your Holiday Costs
One of the hardest parts about creating a working budget and saving is knowing exactly how much you need to save for your holiday budget. The longer you go without thinking of the holiday expenses, the more chance you'll have to forget something important, and the more crucial time slips right under your nose.
Start making a list now of the gifts and things you expect to buy during the holidays.
Include everything you can think of for now from gifts, food, travel, and decorations to ensure you're covering all bases. Take a closer look at your previous online statements or receipts from the past season to get a rough idea of how much you spent the previous year.
Doing this will give you a rough ballpark for this year as well. Even if it'll not necessarily be accurate and you might end up spending more or less, you'll at least be more prepared. Besides, it's easier to start saving with a goal in mind.
Saving for the holidays doesn't need to be complicated. It's never too late to start, and if you follow these easy steps, you'll be ready for the holidays.
5. Consider Purchasing Some Gifts Now
Seems absurd, right? Wrong!!
Holiday prices are tricky because many stores tend to lower their prices or even offer big sales during this period.
Determining whether you'll save money by purchasing a gift early depends on the particular gift. Despite the many sales that stores offer during the holidays, not all items have a better deal at the end of the year. In fact, due to high demand during November and December, some prices tend to go up- so purchasing them earlier is a good idea.
Also, if you received a gift last year and aren't likely to use it, consider re-gifting it. Some people consider this as tacky, but if you know someone who would really like it without the possibility of knowing whether you re-gifted, then gift it to them. You could also consider making some gifts yourself rather than buying them. This will in turn save you some money and, at the time, make someone else happy.
The Key Take Away
It's never too late to start saving. If you start now and get ahead of the game by following the steps outlined above, you will be all set for the holidays. Besides, when Christmas Shopping time comes, the financial impact won't be frustrating. You might actually be able to sit back, relax, and enjoy the eggnog.
For more information about opening a holiday savings account or any account, feel free to talk to us, and we will be more than willing to assist.