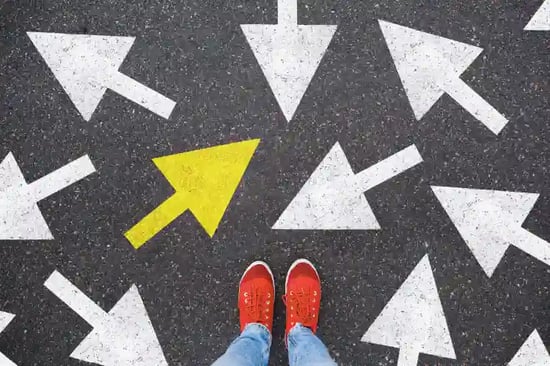 Cut Out Credit Card Debt
Celebrate your financial wins and know that you have a community that supports your goals! With a PrimeWay Debt Consolidation Loan, you get
Low Rates & Flexible Terms
8.99% APR* for the first 6 Months then as low as 9.50% APR for 60 Months
Benefit of Credit Union Membership
Friendly, helpful customer service and a convenient online application.
3. Improve Your Credit Score
People who carry heavy debt loans are likely also carting around a sub-par credit score. This is because a big part of one's credit score is calculated based on the amount of credit utilization that they have. This is calculated by observing what percentage of the total amount of credit that one is offered is currently used. In other words, if one has a credit card with a maximum limit of $1,000, and they have used $600 of that limit, then they are at 60% credit utilization. The higher the credit utilization, the lower the credit score.
A debt consolidation loan takes the credit card balances that one carries and zeros them out. It replaces the debt under the consolidated loan structure. However, this is a much better option for the individual as it will lower their overall credit utilization. It might not happen instantly, but it should take effect rather quickly after one borrows the debt consolidation loan.

4. Set a Schedule
It is entirely possible to pay off the debt that one incurs from a debt consolidation loan early. There are no prepayment penalties on these loans (at least from any lender that is worth dealing with). Then, you can set up the payments to come out automatically from your bank account. You might even go so far as to set a payment schedule to meet. The advantage here, of course, is avoiding some additional fees and interest charges that come with carrying the debt long-term.
How does debt repayment reduce the overall burden and stress of debt? Learn more about what debt consolidation moves one should consider.
Learn More About Debt Consolidation
Many people are just swimming in high-interest credit card debt and other forms of debt that are clawing away at their monthly budget and making it impossible for them to live the life that they want to live. This sad state of affairs leaves many vulnerable, and it is no way to carry on. Instead, everyone should educate themselves on the debt consolidation options that are available to the masses. It can take a lot of stress off and make balancing the budget much easier.
The added benefit of an improved credit score is another element that people do not talk about nearly enough. Fortunately, all of this is available from a basket of different lenders who will at least consider applicants with all different kinds of credit scores. If you have been stressing your monthly debt payments, then there is no time like the present to get involved with debt consolidation.f you're burdened by high-interest credit card debt, you can uncomplicate your life by consolidating that debt with PrimeWay Credit Union. We are a credit union in Houston, Texas, that's dedicated to helping people navigate life's financial challenges and opportunities, so they can enjoy the financial freedom they deserve.
With our debt consolidation loan, you will be able to consolidate and save in simple steps.
Are you ready to achieve financial freedom with a debt consolidation loan but don't know where to start? Contact us today to get started.