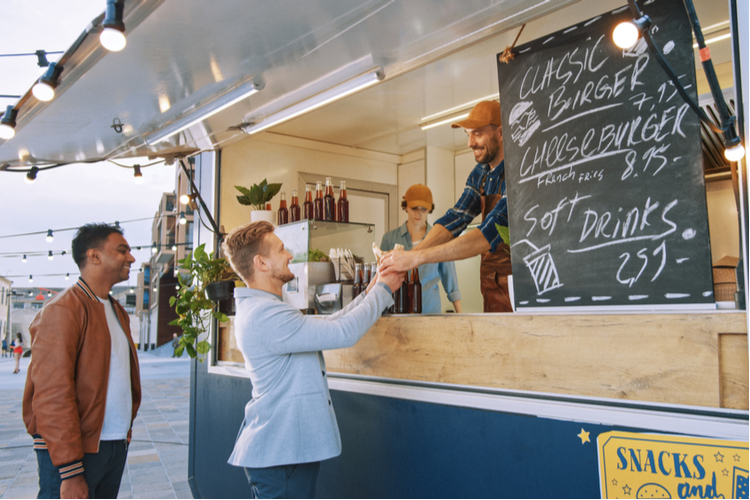 Checking the Way You Want It
Affordable rates, flexible features, and the money management tools you need to fund your dreams.
Your ideal checking account should make it easy for you to send and receive money, pay your bills, and turn your dreams into realities. At PrimeWay, we've got you covered.
Micro-Investing Solutions
Most micro-investing solutions require an online checking account. Whether it's set for a monthly withdrawal or simply rounding off purchases, the money needs to come from somewhere. This can present a problem for millennials who don't yet have a checking account, but many credit unions are working to attract young micro-investors with suitable free accounts.
Micro-investing can be considered a means rather than an end. It's important to choose the investment opportunity that's right for you. A younger millennial who has time to save for retirement may want to invest in something like a target-date fund. These funds automatically shift allocation from high-volatility stocks to reliable bonds as investors grow toward their intended retirement date. But stocks aren't for everybody. If you're not looking at retirement and you're just trying to save some extra money, it's trivial to ensure that your micro-investments go into safer options.
A savings account with a member-focused credit union offers higher interest rates than those at a bank because banks are profit-driven with higher overhead. If your end goal for micro-investing is simply to stop yourself from spending the money, this solution could be right for you. While storing money in a savings account is only a small step more lucrative than saving it in checking, it's massively better than spending it. And for most people, money in checking is on its way out the door.
Micro-Investing Advantages and Disadvantages
The biggest advantage of micro-investing is that it's accessible to everyone. Unless you're planning to live paycheck-to-paycheck for the rest of your life, it's important to start saving. And if you're recovering from credit card debt, saving money is the only way to get out. Micro-investing allows massive amounts of people to start saving in ways they never could before. By embracing technology and online bank accounts, micro-investing lets you save money with the same amount of effort it takes to check your Facebook.
Another advantage is the range of options available. You're not required to save or invest your micro-investing amounts in a certain way. You can choose what's right for you and put away what you can. Anything's better than nothing, and you'll start building a nest egg faster than you think.
One of the disadvantages of micro-investing is when it goes from micro- to regular. Many micro-investing platforms will begin charging a fee after you reach a certain balance. For example, popular saving platform Acorns charges between $1 and $3 a month. If you're saving $25 per month you could be losing over 10% in fees. Once you've made the decision to start micro-investing it's critical to make sure you understand the fee structure.
Why Do Millennials Appreciate Micro-Investing?
Micro-investing is perfect for millennials because it suits all their needs flawlessly. As a plugged-in, techno-savvy generation, they can invest using apps on the phone they already have. They can log into their checking account online (or use the mobile app) and make sure the money is flowing as expected. And as a demographic that came of age during times of financial strain, they don't have a lot to invest. Micro-investing allows them to start putting money away for their future, even if it's just cents at a time.
Micro-investing works in two major ways. The first is "rounding" off a purchase. The second way to micro-invest is through automatic transfers.
What Are Some Leading Micro-Investing Apps?
Three of the most popular apps are: Acorns, Stash, and Robinhood:
Acorns made headlines as the first widely-adopted app that used "Round Up", their version of rounding off purchases for investment. Since bursting onto the scene, Acorns has smoothed out their mobile app and it's aesthetically the best option out there.
Stash is built more on the auto-transfer protocol. While it's not set up to automatically round off your purchases, it does pull money from your accounts to save and invest. Regular withdrawals of the same amount can make it easier to work micro-investing into your budget.
If you're looking to make bigger moves, Robinhood might be right for you. Unlike other apps, Robinhood is focused on full-on stock trading. It still allows investments of as little as $1, but the app is for investors willing to ride the wave of the stock market.
Learn More About Micro-Investing with an Online Checking Account
Whether you're just looking to put money away somewhere it won't go to another latte or you're interested in trading stocks, there's a micro-investing app out there for you. Since these apps require a checking account to be linked, it's important to find a credit union that lets you save online without inundating you with fees. PrimeWay's free online checking account is perfect for millennials – or anyone else with an eye on their future.