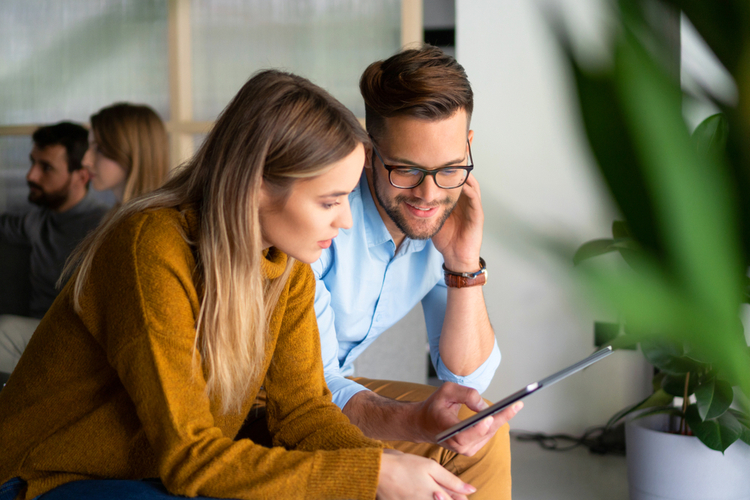 Banking As Easy As It Should Be
Managing your finances shouldn't be a struggle.
And with our comprehensive suite of online banking tools, it isn't. You'll always know what's happening with your money.
Best Features of Online and Mobile Banking
Here are just a few ways online and mobile banking services can add convenience, save you time and change your lifestyle:
1. Manage Your Finances 24/7, Anytime, Anywhere
Signing up for online banking means you can have access to your accounts 24/7 from anywhere you log in online, even your mobile phone. You can view account balances, review transactions, download electronic statements, or locate the nearest PrimeWay retail center or ATM in minutes.
2. Deposit Checks Electronically
With the ability to deposit a check using your mobile device, you can do business anytime, day or night – from anywhere – without needing to drive to your bank. This feature saves so much time and is especially convenient for those who have a harder time getting to or locating their bank to physically deposit the check.
Think about how much time it takes to deposit a paper check, including the drive time. Wouldn't you rather use that time in other ways? PrimeWay's mobile app includes a feature that lets you deposit checks for free via mobile deposit. Deposited checks are usually available within a full business day.
3. Quickly Transfer Funds Between Accounts
You can also complete quick and easy money transfers between your accounts when you bank online. Want to stick away an extra $50 into your savings account before you spend it at the mall?
You can move the money from your checking account to your savings account within minutes, whether they are both PrimeWay accounts or accounts from other financial institutions.
4. Use a Digital Wallet
If you really want to follow a millennial-influenced trend, try using a digital wallet to pay for your purchases at the grocery store or local gas station. All you need to do is add your PrimeWay Mastercard debit card (or any other credit or debit card) to Apple Pay, Google Pay, Fitbit Pay, Garmin Pay or Samsung Pay. The rest is even easier.
As millennials set trends for what the mass market wants, technology is also advancing at an exponential rate.
5. Pay Your Bills Online
The ability to pay bills online or on your smartphone is both convenient and helps you get your bill payments in on time. Features like setting up automatic payments for bills like your car note or credit card minimums keep you current, save you time and eliminate the hassle involved with realizing you ran out of paper stamps to mail your bill and its due tomorrow. Paying bills online is a way to work smarter, not harder, for smart money management.
6. Send Money to Friends and Family
Did you just realize that you need 10 more avocados for your party's appetizers, but your friend Barry has already left for the grocery store? Need to send him some money quickly while he's still at the store because the guests are arriving in 30 minutes? No problem.
You can send money either by mobile or online within minutes to anyone who has a checking account, email address or phone number and is set up to allow the transfer.
Say what you want about millennials – resist technology if you must – until you try online and mobile banking and see the perks for yourself, like giving yourself more personal time, convenience, and tools to help manage money easier and smarter.
Take advantage of these convenience-driven features that PrimeWay Federal Credit Union can provide for you when it comes to planning the quality of your life and your financial decisions.