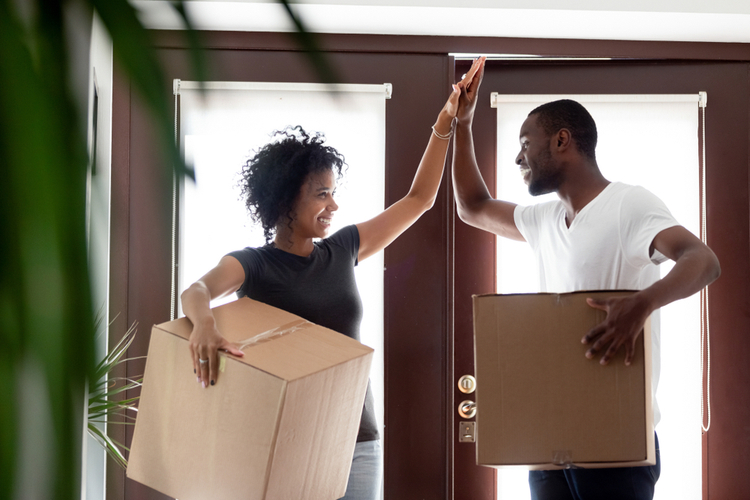 Your Home. Your Financing.
Take the stress and confusion out of buying a home.
Navigating the process of buying a home requires knowledge and guidance. At PrimeWay, we work with members every day to help them secure the financing they need – for the dream home they deserve.
The Rise of Hipsturbia
Even if money weren't an issue, Millennials want a different lifestyle than the big house in the suburbs has to offer. If you're on the older end of the Millennial wave and have kids, the idea of the 'burbs isn't that unappealing – you just want it with a twist.
According to Forbes, Hipsturbia is what Millennials are after – a smaller town with all the amenities of the city.
Brooklyn started the Hipsturbia trend, but the desire to be part of the live/work/play environment has caught on all over the country. This trend is leading the urban revitalization of smaller cities. The mindset seems to be, "why should I give up cafes, restaurants, shopping, and culture just because I left a large metro area"?
You Have More Home Buying Power Than You Think
There is actually a lot of good news for Millennials who want to buy a home. Here are just a few:
Interest rates remain historically low
Low rates mean you can afford more house – look beyond the "starter home"
You can buy a house without a 20% down payment
There's an old saying in real estate – you're paying your mortgage, or someone else's. However, when you're renting, you're paying someone else's mortgage. Even those shark investors who buy with cash usually get a mortgage on their rental properties soon after they close. It makes more financial sense to leverage the investment and get more cash to buy more houses.
Low-interest rates mean that you have substantially more buying power – you can qualify for a larger home loan. Suppose your budget for the principal and interest for a house payment is $1000. At 4% interest, you can borrow $300,000 and have a monthly P&I debt of $1000. At 5% interest, that same amount will cost you $1250 per month.
Part of the Millennial housing crisis is due to the fact that they would rather put their money elsewhere.
The Idea That You Need a 20% Down Payment Is a Myth
Back when interest rates were higher, the conventional wisdom said that you needed to put 20% down on a house to avoid paying a Private Mortgage Insurance (PMI) premium. But since rates are still at historically low levels, bouncing around 4%, adding PMI to your house payment isn't as big a deal. There are also home loan programs with a low-down payment that don't require monthly PMI.
These days, the average down payment on a house for first time buyer is 7%. There are loan programs with down payments as low as 3%. There are also mortgage programs where your down payment can be as low as 3.5%, and you can use gift money.
Here are some financial reasons to buy instead of rent:
Deduct your closing costs, loan points off your taxes the year you buy
Interest payments and real estate taxes as long as you have the mortgage
Building wealth through increasing equity in your home
Getting Ready to Apply for a Mortgage
You'll need a pre-approval from a lender for a couple of reasons. First, you need to know that you qualify for a home loan, and how much you can borrow. Second, in such a competitive buyer's market, a pre-approval lets a seller know that if they accept your offer, you can complete the transaction.
Copy of your credit report – if you need to improve your score, we can help you with strategies
Gather pay stubs, W2s, tax returns, and bank statements
Interview realtors. The seller typically pays the realtor fees, so when you "hire" a realtor it's more of a contractual than a financial relationship
Get Started on Your Home Buying Journey
Ready to take the home buying plunge? A PrimeWay mortgage specialist is here to answer any questions you may have, and guide you through your mortgage process.