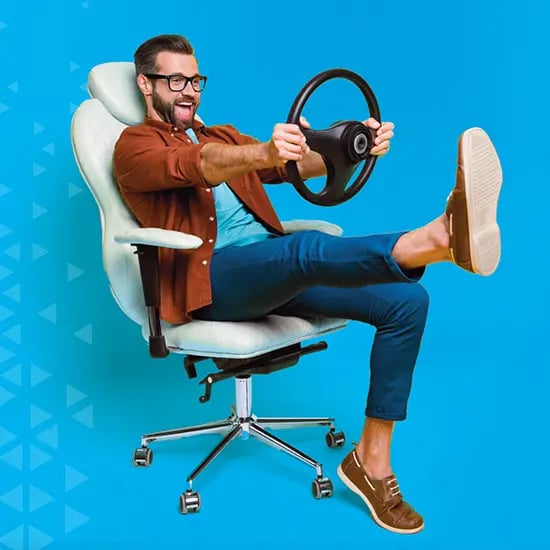 Need an Auto Loan?
We make it easy:
✓ Call or Apply Online
✓ Review the terms to make the right choice
Enjoy the Savings:
✓ Auto rates as low as 4.79% APR* for up to 36 Months*
✓ 90 Days with NO PAYMENTS
4. Know The Length of The Loan
Often, an auto loan is a long-running investment of about 5-10 years. Lower monthly vehicle payments from a long-term vehicle loan can be enticing because the smaller payments seem more affordable. But because it is an extended period, it takes longer to clear off the payments.
For this reason, you should secure a loan within a smaller term. Instead of struggling for ten years, you will be able to clear off the loan in 5 years. The best part about clearing the loan in 5 years is that it will help you to avoid the extra interest.
5. Finance According to Your Ability
There is no doubt that choosing a loan with a shorter time is optimum. But getting a loan with a high monthly payment that you can't pay back will be even worse.
Securing a loan and then not being able to pay it back can lead to repossession of your vehicle, which will hurt your credit score. Pay attention to the loan time, monthly payments and rate of interest. Use our auto loan calculator to find out how much you can afford.

6. Clear Off Your Outstanding Debts
If you've any outstanding debts, try to clear them before applying for an auto loan. Whether personal expenses or credit card debt, try to pay off everything before applying for an auto loan.
Doing this will build confidence about your repayment ability to the lender. In addition, it will help you to get a higher credit score. Both factors will improve your chances of getting a loan at low interest.
7. Research the Best Financing Option
Research is one of the most critical steps you need to help you select the best financing option for buying a car. Many car buyers secure vehicle loans too quickly. Thus, they end up paying more from their pocket.
When you plan your finances effectively, you can improve your car loan options. Choose loans with the best rates that you can repay easily within the right time.
Finding the right vehicle loan with research will help you understand the current market trends. This will help you rest easy, knowing that you will get the best rate.
8. Get Your Down Payment Ready
Finally, you need to get your car down payment ready. If you have a low credit score, putting a high down payment is helpful to avoid car loan rejection.
If you're buying a new car, be sure you keep a high down payment ready. Always have margin money and one extra monthly loan payment to be on the safe side.
Houston car financing can be stressful, but it doesn't have to be. Doing a little research can help you get low monthly payments and still save money.
Secure Your Vehicle Loan to Buy Your New Auto Today!
Houston car financing isn't complicated when you follow the right approach. If you're looking to secure a car loan, follow the above steps. It will help you avoid overpaying for your new ride.
Remember, financial planning is crucial before buying a car with a loan. The selection of monthly loan payments and terms are essential factors to consider.
If you wish to get an auto loan, apply for a loan with PrimeWay now! If you're confused about which loan is right for you, contact us today.