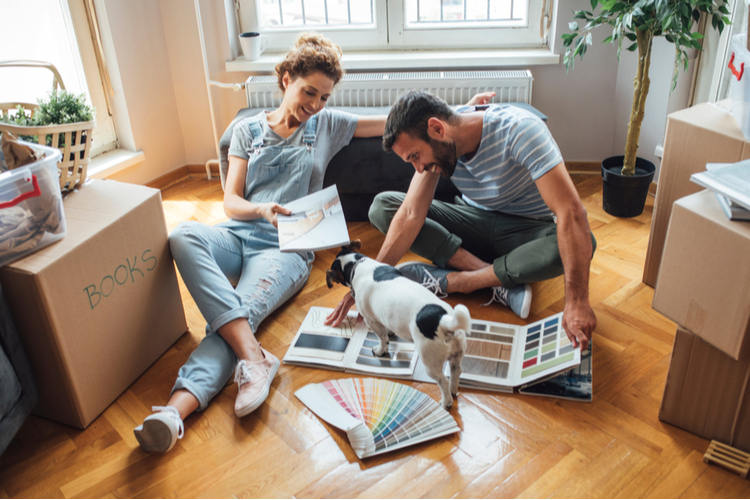 The Money You Need for the Home You Love
Owning a home is a lot of work
With a PrimeWay Home Improvement Loan, you can build an extension, modernize your kitchen, or add energy-saving solar panels to your roof. You'll have the cash you need to create the sanctuary you deserve.
2. Personal Loan
A personal loan is a short-term loan that is usually unsecured, but can also be secured by some form of collateral. This type of loan is delivered in a lump sum with a fixed rate, payment and terms. Personal loans normally have a lower interest rate than credit cards.
Cons of a Personal Loan:
Upfront costs and interest rates can be high.
Receiving the entire amount in one lump sum can lead to overspending.
3. Home Equity Loan
A home equity loan is secured by your home's value, meaning the equity in your home is the collateral for the loan. Home equity loans allow you to borrow a lump sum amount, have a fixed payment based on the payment terms.
Cons of a Home Equity Loan:
The upfront fees, which can include closing and appraisal costs, can be high.
Receiving all the funds at once can push you into spending more than you need
If you run into unforeseen expenses or costs, the amount you borrow may not be enough to complete the project.
This article provides a quick overview of some common loan types, how they are structured & what to consider before you select the right option for you.
4. Home Equity Line of Credit (HELOC)
A home equity line of credit, also called a HELOC, is a way you can pay for your home renovations that may help you save money in the long run. Like a home equity loan, a HELOC uses the equity in your home as collateral.

Because it is a line of credit, it is an open credit line, so it is similar to a credit card as you can borrow from it when you need the funds as long as you don't exceed the credit line limit. While you only pay interest on the amount you use on the credit line, because there is a variable interest rate, the monthly payment can vary.
Benefits of a HELOC:
1. Save Money
HELOCs allow you to withdraw from your credit line as you need it, so you are able to manage your borrow amount based on your budget. Additionally, the upfront costs for HELOCs tend to be lower than other loan types.
2. Flexible Terms
If you find your costs for renovation expand unexpectedly, or you just decide to go bigger, many lenders will allow you to extend your credit line when the draw period ends. You may also be able to convert large withdrawals into fixed-rate loans.
Recall you only pay interest on the amount you withdraw, so you have the freedom to take a larger line of credit initially and decide how to use it as the project progresses.
3. Improve Your Home's Value
Besides offering more flexible terms and saving you money, remember that a HELOC uses equity in your home to collateralize the line of credit. If you're using the HELOC for a home renovation, you're probably adding to the home's value. When you decide to sell your home, a HELOC may actually pay for itself.
You have already spring cleaned your house. You may have discovered some renovations that will improve your home. If you think it's time to tackle those renovations, check out our competitive HELOC rates. You can call, click, or stop by a PrimeWay retail center today to get started on your HELOC application.