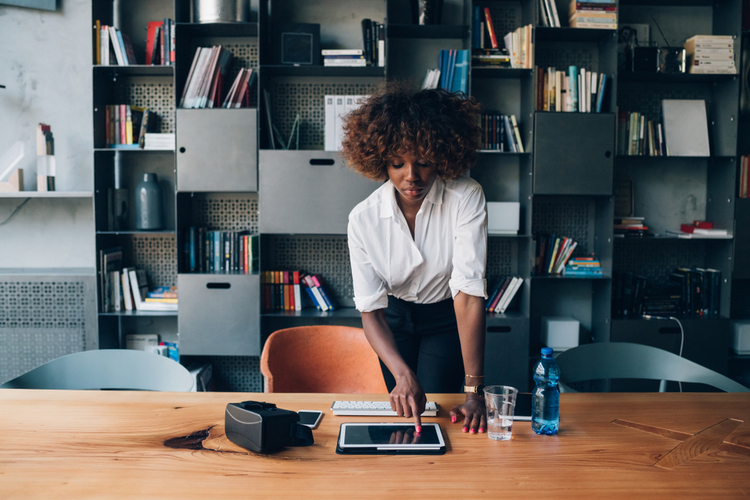 Deposit Checks from Anywhere
The days when you had to drive to the bank to deposit a check are over.
Put technology to work with our convenient Mobile Check Deposit. Simply sign and photograph your check – and our mobile app will take care of the rest. You'll get your money more quickly than ever before, without leaving home.
PrimeWay Mobile Banking Features Allow Members To:
Make mobile check deposits
Transfer funds between accounts
Pay bills online
Check account balances
Find a retail center or ATM
Being able to deposit your check anywhere, anytime as long as you have a smartphone, your PrimeWay Mobile Banking App and a working internet connection is definitely futuristic and available to all of our members!
How Do Mobile Deposits Work on the PrimeWay App?
Watch our instructional video to see how easy it is to deposit your check on our mobile app.
The future is happening now! Online banking and mobile banking have advanced technology so much in recent years.
Is it Mobile Check Deposit Safe?
As the video states, the pictures you submit via the PrimeWay Mobile Banking App helps us to determine if the check should be deposited and processed. Be sure these pictures are always submitted via a secure network.
Your smartphone will use special encrypted data to send the pictures to us, this means that if a hacker did come across the pictures, he or she would not be able to decode the data.
Secure Networks are Safest
The best precaution you can take is not to do your mobile check deposit on a non-secured, public Wi-Fi network. If you do, this leaves possibility for harmful malware to be uploaded to you phone that could get your PrimeWay Mobile Banking App login info.