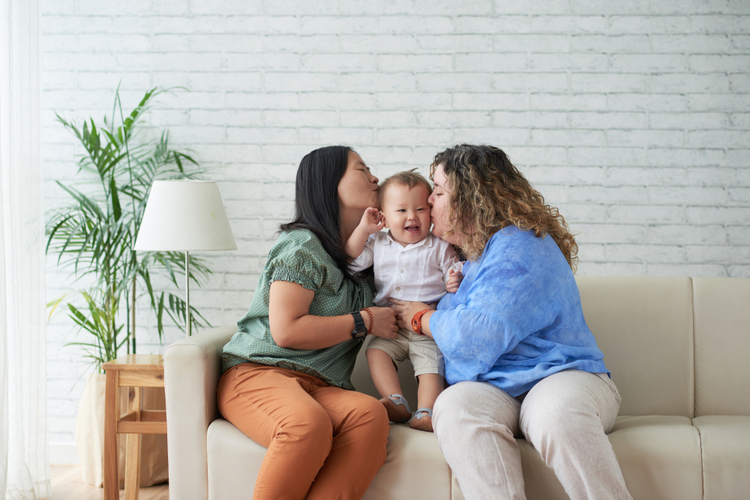 The Cash You Need to Pursue Your Dreams
You've achieved your dream of homeownership. What's next?
Whatever it is, a PrimeWay Home Equity Line of Credit can provide you with the cash you need to pursue your dreams. HELOCs allow you to borrow money using your equity in your home as collateral.
6 Smart Ways to Save Money with a Home Equity Line Of Credit
1. Consolidate Debt
One of the most popular ways to save money with a HELOC is to consolidate existing debt. The average annual interest rate on a credit card is 19.02%. Similarly, a report conducted by LendEDU revealed that the average fixed rate of private student loans is just under 10% while the average variable rate hovers around 8%.
Compare this to our six-month APR of 1.99% and long-term APR of 6% and it's easy to see how a home equity line of credit can save you thousands of dollars in interest compared to a credit card.
2. Make Home Improvements
Home improvements can drastically enhance your quality of life and increase the value of your home if you ever plan to sell it. In the meantime, it can be difficult to pay for. Do you sell some of your stock, miss out on the 7+% annual returns you're making, reduce the number of quarterly dividends you receive and pay short-term or long-term capital gains taxes on your interest and dividends to finance your new home?
Do you take out a personal loan with an average interest rate of 11.42% as of January 15, 2020? Do you have a limit high enough on your credit card to finance the home improvements?
Unless you have enough discretionary cash to cover your home repairs or improvements outright and cover any other emergencies that may occur within the next couple of years, taking out a HELOC is the best option to make home improvements.
A HELOC saves you money because you have a lower interest rate than credit cards and most personal loans. It can also keep you from dipping into other funds or savings that can mean losing out on earnings.
3. Finance Your Child's Education
In most parts of the country, the public school system is less than ideal. This is particularly true if you have a special needs child. However, paying cash for the education your child needs and deserves can be difficult. If you pay by credit card, the cash flow may be easier to manage, but you'll pay a lot more, in the long run, thanks to devastating interest rates. Unsecured personal loans can also be exorbitantly expensive.
Thinking about your child's higher education? You may be able to put a semester of tuition, registration fees and course fees on your credit card. But will your child pay for his or her own rent? Food? Health care? What about next semester? Can you pay off your credit card every three months to cover the costs?
Using a HELOC gives you the flexibility of using only the funds you need and only paying interest on what you use. You'll avoid the higher interest rates of the other options, and you can avoid taking out a larger loan than needed or not taking enough.
4. Pay for Your Dream Wedding and Honeymoon
Traditionally, the father of the bride pays for the wedding ceremony and reception. The groom pays for the rehearsal dinner, wedding bands and honeymoon. But not every father can afford to give his little girl the wedding of her dreams. Sometimes she has to foot the bill herself. Most people don't want to spend a decade saving up for their dream wedding. You can also use a home equity line of credit to finance the perfect wedding and honeymoon.
While the easy route may appear to be a credit card, you'll pay more in interest charges than if you were to use a HELOC. You'll get the same flexibility to pay only for what credit you use, plus with rates well below the average credit card, you save money.
Today, we reveal six smart ways Millennials can use a home equity line of credit (HELOC) to save money by turning their home into a leveraging tool.
5. Take a Much-Needed Vacation
Many companies offer 10 business days of paid vacation a year. But even if you don't need to worry about taking unpaid time off of work, you still have to worry about cash-flowing your family vacation. Americans finance vacations with credit cards all the time. It's not even uncommon to take out a personal loan to pay for a vacation.
But why not leverage your home to take out a home equity line of credit and borrow just enough money to take a much-needed vacation without having to worry about cash-flow? And that assumes you have enough money saved up for emergencies, your mortgage, your bills, unexpected expenses and 14 days or so of travel.
If you can't afford to take a much-needed vacation, then your only option is debt. Make the smart decision and finance your vacation with flexible debt at an affordable interest rate. Using the equity in your home for a line of credit saves money because your asset enables a lower interest rate than a credit card.
6. Start a Business
The average annual interest rate for small business loans to start a business is around 10%. This is almost twice the interest rate of a home equity line of credit. More significantly, you can take on debt as a need rather than all upfront.
Moreover, you don't need to apply for a new loan if you run out of money due to lower-than-expected sales or unexpected costs. You can simply draw more from your line of credit as needed. If you've always wanted to be your own boss and you don't have the savings to start up your own business, taking out a HELOC will save you money in interest, time and allow you to live your dream.
Your home is an outstanding asset. But you can leverage it to save you thousands of dollars in interest, provide you and your family with priceless memories and even generate revenue. A home equity line of credit is an affordable way to improve your quality of life, whether you use it to consolidate existing debt, make substantial improvements to your home or finance your dream wedding.
To learn more about the incredible benefits of a home equity line of credit, contact us today to schedule a consultation and determine if it is right for you.