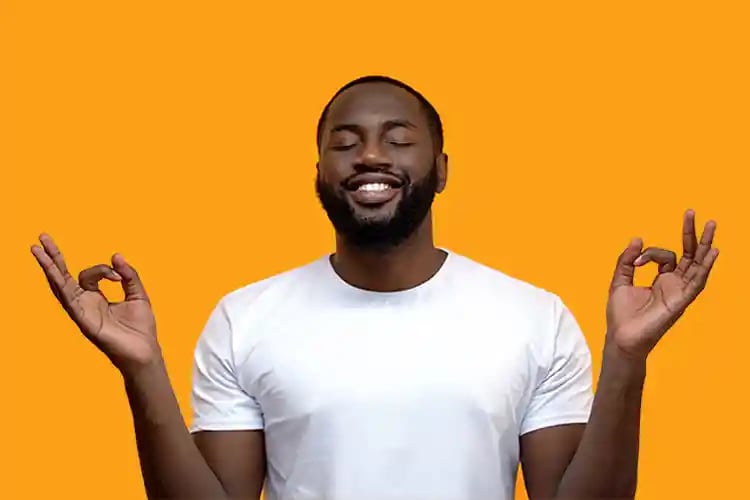 We've Eliminated Overdraft Protection Fees!
With a PrimeWay checking account, you get the tools to help you prevent overdrafts such as customizable low-balance alerts and free digital budgeting tools. You also don't get charged a fee when you do overdraft your account.
Tired of your bank charging you fees, get a PrimeWay Checking account, today.
3. Maintain a Cushion Balance in Your Checking Account
It's not uncommon for consumers to forget about recurring transactions like automatic monthly payments and subscriptions. One way to avoid overdraft fees when all else fails is to have a little cushion in the account.
To create a buffer, record a withdrawal amount in your register and leave the amount intact in the bank account. Get your mind off the cushion and carry out your transactions as usual.
If you accidentally spend more than our account balance, your registered amount will still be in the account. It'll take care of the extra expenditure, preventing an overdraft fee.
4. Monitor Your Accounts
Keep track of your account balances and automatic payments. Monitoring your transactions will enable you to manage your funds and avoid operating on negative balances.
Monitoring also provides you with factual information about how much money is in your account to prevent possible errors like bounced checks.
Keeping track of our account is possible through an online customer service portal, by phone or at the ATM.
5. Set Up Digital Alerts
A simple way to prevent overdraft fees is to create alerts to notify you when your account balances hit a certain minimum. For example, you could ask your bank to notify you when your account balance drops to $150 or the amount that can comfortably enable you to prevent unexpected overdraft fees.
Start by establishing a pattern for your spending habits and decide the best figure for you. Once you get the alert, you can choose to deposit more money in the account or stop spending until you have some more money.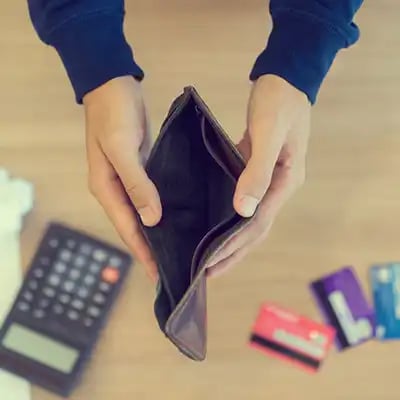 6. Sign Up for Overdraft Protection
Ultimately, you can minimize the risk of overdrawing your account or having transactions declined by enrolling in overdraft protection. One way to do this is to link your checking account to another account that caters to any overdrafts to prevent incurring an overdraft fee.
The system withdraws the money from the backup account whenever you have an overdraft transaction. It avoids leaving your checking account with a negative balance.
Benefits of overdraft protection include:
Even when you don't have cash in your checking account, your transactions will still happen.
The recipient will not know that you have insufficient funds in your account.
You avoid paying overdraft fees.
The fee for this service is less than overdraft charges and free if you have a PrimeWay account
You can easily take care of an emergency when it arises.
7. Request for a Small Line of Credit from Your Bank
Request for a line of credit from your bank to cater to overdrafts. You may still have to pay a fee when you tap the credit line with this option. You'll also pay interest on the amount you borrowed. The amounts are usually much cheaper than overdraft fees and enable you to cover a brief cash shortfall.
With PrimeWay's Stay Positive Line of Credit you won't pay a fee and is available for that extra overdraft protection. When you have insufficient funds in your account, PrimeWay looks at your linked savings account if any to cover the transaction. If the account lacks funds, the remainder would be drawn from your Stay Positive Line of Credit at no charge. The Stay Positive Line of Credit loan is subject to interest charges, a separate application, credit underwriting and approval.
Preventing overdraft fees is possible when you know what overdraft fees are and the options to avoid them. With no overdraft fees, you'll be saving money!
PrimeWay Federal Credit Union Provides Overdraft Protection
If your bank doesn't provide overdraft protection options, it's time to consider changing financial institutions. PrimeWay offers transfer arrangements from a savings account to cater to overdrafts using your funds.
We also have strategies to enable our members to prevent overdrafts from occurring. Our tools include budgeting and spending trend platforms to monitor cash flows easily.
PrimeWay is dedicated to promoting better money management. We are excited to eliminate all overdraft protection fees to help our members.

Ready to get rid of overdraft fees? Join PrimeWay today or contact us to learn more about our no overdraft fees services.