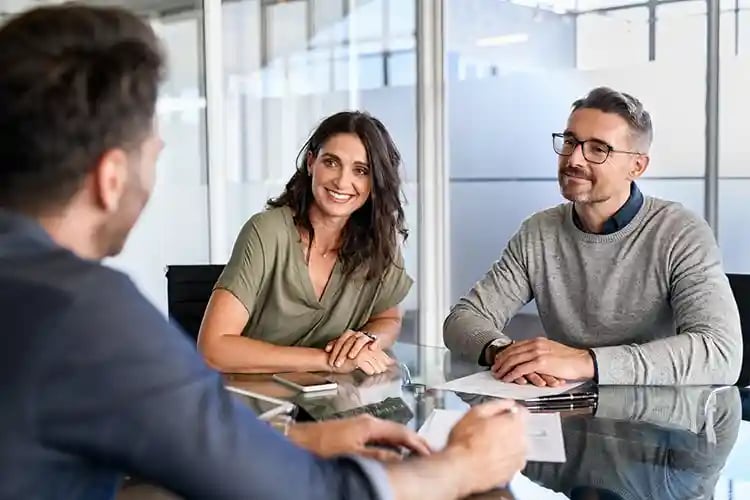 PrimeWay Has Many Options for Your Business To Get Up and Running
With flexible options, get the money you need to start and grow your business. Let our experienced business team help you with your business journey.
Types of Business Loans Offered by PrimeWay Federal Credit Union
At PrimeWay, you can find several types of business loans that can help you expand and grow your business.
Business Line of Credit
A business line of credit allows for a steady flow of cash when you need it. It allows you to withdraw from an existing line of credit, which helps ensure that you have those funds on hand faster. A line of credit is fast and flexible: you only have to pay interest on what you actually borrow, based on a predetermined credit limit.
Commercial Real Estate Loan
A commercial real estate loan allows businesses to buy or rent the properties they need to operate. A commercial real estate loan is ideal for everything from leasing a retail space to buying a new warehouse.
Commercial Vehicle Loan
A commercial vehicle loan can make it easier to afford the cost of a commercial vehicle, whether you need a singular delivery vehicle or a fleet to help get your business moving.
Equipment Financing
Business equipment can be expensive—and it's often essential to keep your business functioning smoothly. Moreover, equipment financing allows you to finance that equipment and keep your business operating as needed.
Term Loans
A term loan for your business allows you to withdraw a set amount of money and repay it in a predetermined timeframe. Therefore, term loans are among the most common types of both business and personal loans.
PrimeWay is a trusted financial institution in Houston: a great place to find the business loan that fits your needs.
The Application Process at PrimeWay Federal Credit Union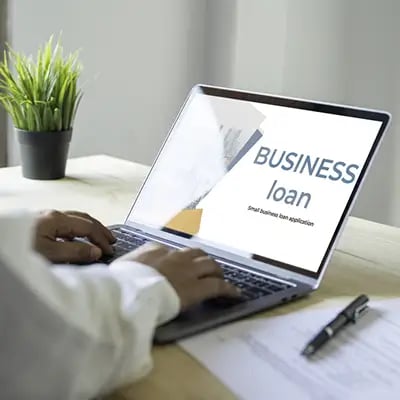 The specific eligibility criteria for a business loan will depend on what type of loan you need and what collateral you have for that loan. For example, typically, if you want to apply for an equipment loan, you will need to have been in business for at least two years. However, once you begin the application process, you are typically able to proceed within 1-2 days.
For a business loan, you may need to provide:
Your business license and registration
Business financial information
A business plan
Then, submit that information and the amount you need to borrow, as well as what you intend to use those funds for. PrimeWay will connect you with one of our agents and walk you through the loan process.
The Advantages of Choosing PrimeWay Federal Credit Union for Your Business Loan
Working with PrimeWay can offer several advantages.
Keep all your financial information conveniently in one place. PrimeWay offers business banking solutions as well as business loan options.
We offer competitive interest rates. Also, we aim to offer affordable, competitive rates that help our members maximize their financial resources.
Additionally, we provide flexible business financing options that can make it easier for you to find exactly what you need.
Also, offer personalized service to each of our clients. Your business is unique. Your financial options should be, too.
Decisions are made locally. You can develop a personal relationship with our branches, which can help make your financial solutions feel more highly personalized.
At PrimeWay, we empower our members to meet their dreams and provide them with the comprehensive financial support and guidance they need to get there.
Trying to get your business off the ground or looking for additional funds to help you meet business goals? Talk to PrimeWay about our business loan today.
Tips for a Successful Business Loan Application
Do you need to increase your odds of Houston loan approval? Whether you're looking into a line of credit, equipment financing, or a commercial real estate loan, there are several things you can do to improve your odds of success.
Create a clear business plan. Make it obvious how you intend to use the funds and how your business is growing.
Make your credit as tidy as possible. Your personal credit can have an impact on your business loan.
Boost your business, if possible, before you apply.
Consider the funding options offered to you. Sometimes, you may need to consider alternative funding options.
Consider applying for a single business loan rather than getting multiple quotes.
Keep your business credit score steady. Make payments on time and keep your debt-to-income ratio low, just like you would for your personal credit.
Contact PrimeWay Federal Credit Union to Explore Your Business Loan Options
Are you ready to expand your business and see the benefits? If you need a loan in Houston, contact PrimeWay today to learn more about your business loan options.