Secure Spending to Fund Your Business Dreams
When you buy supplies or make travel plans, you don't always want to use a credit card. The Business Debit Card offers an alternative.
As a PrimeWay business member, you're eligible for a Business Debit Card that you can use to get cash at one of 55,000 ATMS globally or spend online.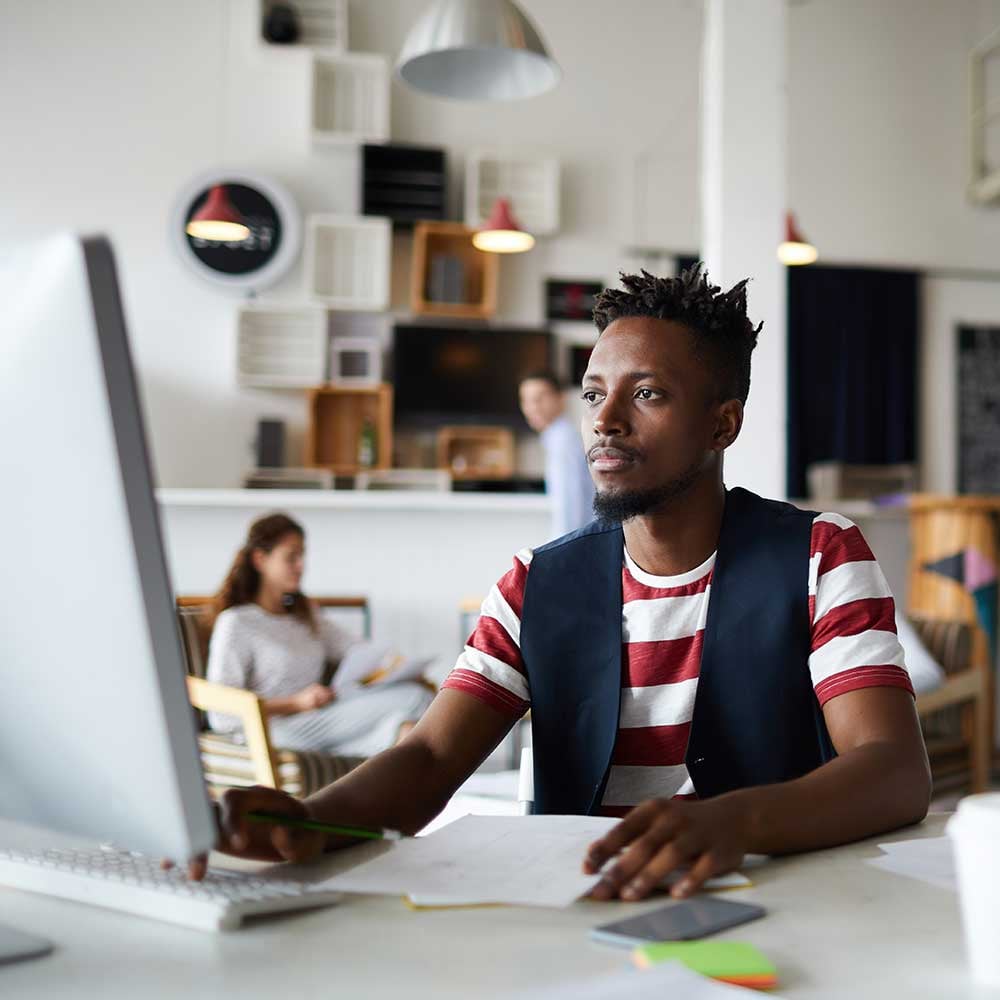 Zero Liability Spending
Whether you buy in person, online, or over the phone, Zero Liability protection from MasterCard ensures you won't be held responsible for unauthorized purchases on your card.

Secure Chip Technology
Our Business Debit Cards are equipped with card chip technology to make your purchases private and secure.

MasterCard ID Theft Protection™
Sign up to receive automatic fraud alerts and receive 24/7 assistance if your card or wallet is stolen.

MasterAssist™ Travel Assistance Services
If you get sick or need legal assistance while you're traveling, you'll be able to get it, 24 hours a day.
3 Steps to Get Your Business Debit Card

Step 1
Schedule an appointment at one of our retail centers using the button below.

Step 2
Speak with a representative about your options and choose from our three business checking accounts.

Step 3
Receive your business debit card in the mail and start using it to make business purchases!
Business Debit Card FAQs
How secure are MasterCard® Business Debit Card transactions?
The MasterCard® Business Debit Card is equipped with card chip technology to ensure every transaction is secured.
Will my business be liable if someone unauthorized uses my debit card?
MasterCard® offers Zero Liability protection on all its business debit cards.
Will I be protected if I use my Business Debit Card to rent a vehicle?
Yes. MasterRental® Insurance Coverage provides up to $50,000 of primary coverage for up to 31 consecutive days on eligible rental vehicles and secondary personal effects.
Get Money When You Need It
You can use your Mastercard Business Debit Card at our eight convenient retail center locations or at 55,000 ATMs worldwide.