Competitive Rates
Interest rates for Jumbo Loans are competitive when compared to traditional mortgages and can help keep your monthly payment low.

Low Down Payment Options
Unlike traditional mortgages, you c.an get a Jumbo Loan with a down payment as low as 5%.

Higher Purchase Limits
With a Jumbo Loan, you can buy the home you want even if it's priced too high for a conforming loan.

Flexible Income Qualifications
Jumbo Loans have flexible income requirements, so you don't need to be a millionaire to qualify.
Jumbo Loan FAQs
How high does my credit score need to be to qualify for a Jumbo Loan?
You'll need to have good credit to qualify for a Jumbo Loan. The minimum credit score is 680.
What is a down payment?
A down payment is an up front payment towards the cost of a home. Typically, the more you're able to put down, the lower your interest rate and monthly payment.
Why would you get a lower interest rate? When you put more money down, you're taking some of the risk from the lender. It is your cash investment in your home and the lender can reciprocate by giving you potentially lower mortgage interest rates.
Typically, to get the lower mortgage rates, you will need down payment of at least 20 percent of the home's purchase price.
It is possible to purchase a home with a down payment of 15 percent, 10 percent, or even less. FHA mortgages and VA loans are government backed that may be available to qualified home buyers with little or no down payment. With these loan programs, you may be required to pay for mortgage insurance, which is an additional monthly expense to your mortgage payment.
What is the mortgage loan process?
The mortgage loan process mostly consists of mortgage paperwork; providing documents to show how much you earn, where you've lived, monthly debts and account balances.
Most of the information can either be provided in person or on your application. There are a number of additional documents you may need to provide - it will depend on where you are in the loan approval process.
What is a mortgage prequalification?
Mortgage prequalification is an assessment of whether your debt-to-income ratio fits mortgage guidelines and provides an estimate of the amount you may be able to borrow. A prequalification letter can also be given to your real estate agent to show you are a serious home buyer. Prequalification is optional, but it's a helpful step in the process of buying a house..
Mortgage prequalification is free and doesn't require a commitment from you or the bank or credit union.
Mortgage prequalification checklist
It is convenient to get prequalified and can help you in the mortgage process. Here's what you'll need to provide for a mortgage prequalification:
Your name (plus any co-borrowers' names)
Your current address
Your estimated annual household income
Your estimated monthly household debt expenses
What documents are required for mortgage pre-approval?
You can apply for pre-approval at any time, regardless of whether you've completed the prequalification process. You'll complete a full mortgage loan application, which will include the following information.
This is a partial list as varying information and documentation can be requested during the closing process. Your mortgage specialist can tell you about any additional requirements.
Residential History
Your residential address for the past two years
Landlord names and addresses for the past two years
Personal Assets
Past months checking and savings account statements
Past two months for other investments, including CDs, IRAs, stocks, bonds or other securities you intend to use for your down payment
Current real estate holdings, including property address, current market value, mortgage lender's name and address, loan account number, balance and monthly payment
Employment & Income History
Paycheck stubs from the last 30 days showing your year-to-date earnings
W-2 or I-9 tax forms for the past two years
Personal debt
A list of any new monthly debts not listed on your credit report (auto loans, student loans, mortgage loans, credit cards, etc.), including creditor name, address, account number, minimum monthly payment amount and outstanding balance on each account.
Additional documents may be required at your mortgage closing. Your real estate agent and mortgage loan officer will let you know which documents will be needed when you close on your new home and they'll work closely with you at each step of the mortgage loan process.
What determines my credit score?
Your credit score, or FICO score, is a number that reflects your financial responsibility and helps lenders decide if you're a credit risk or not. Your score is based on - but not part of - your credit report. It's generated at the time of the request, then included with the report.
The five factors that determine your Credit Score are:
Payment History -

(approximately 35% of your score) The factor that has the biggest impact on your score is whether you've paid past credit accounts on time.
Amounts Owed -

(approximately 30%) Having credit accounts and owing money doesn't mean you're a high-risk borrower. But owing a lot of money on numerous accounts can suggest that you are financially overextended and more likely to make some payments late or not at all. Part of the science of scoring is determining how much debt is too much for a given credit profile.
Length of Credit History -

(approximately 15%) In general, a longer credit history will increase your FICO score. It shows that you can responsibly manage your available credit over time.
New Credit -

(approximately 10%) Opening several credit accounts in a short period of time can represent greater risk; especially for people with short credit histories. Requests for new credit can also represent greater risk.
Types of Credit in Use -

(approximately 10%) Your FICO score will reflect a combination of credit cards, retail accounts, installment loans, finance company accounts, and mortgage loans. While a healthy mix will improve your score, it is not necessary to have one of each, and it is not a good idea to open credit accounts you don't intend to use.
Learn more about what determines your credit score and how your score is interpreted.
Learn Why Our Members Love PrimeWay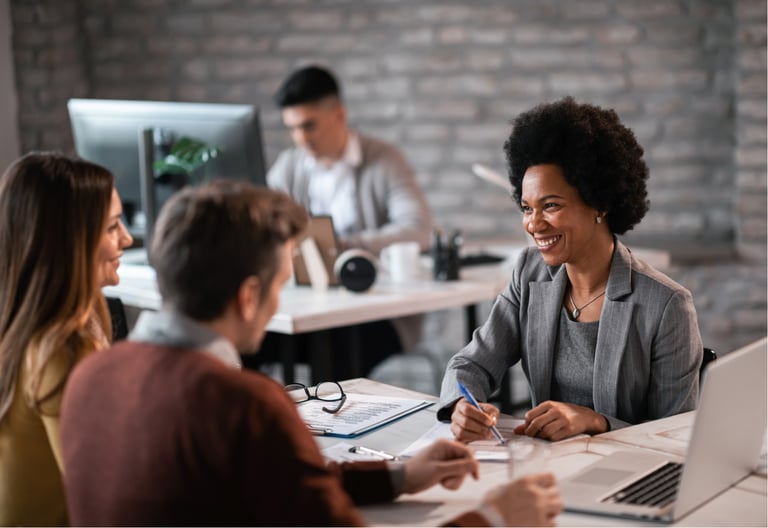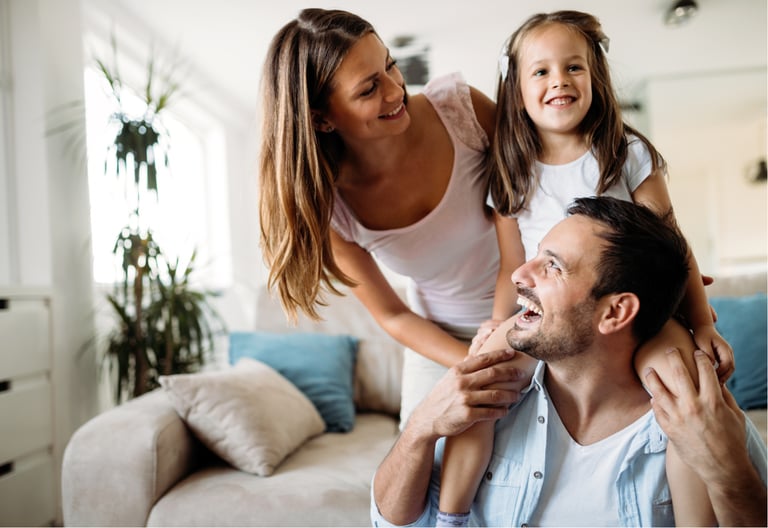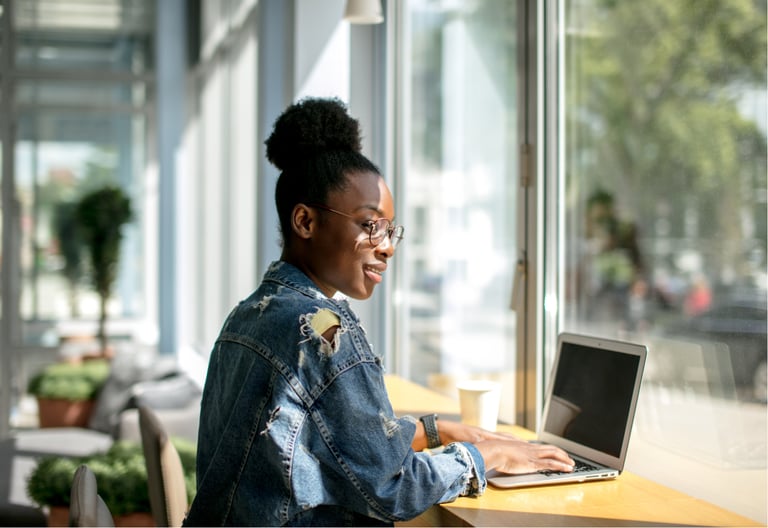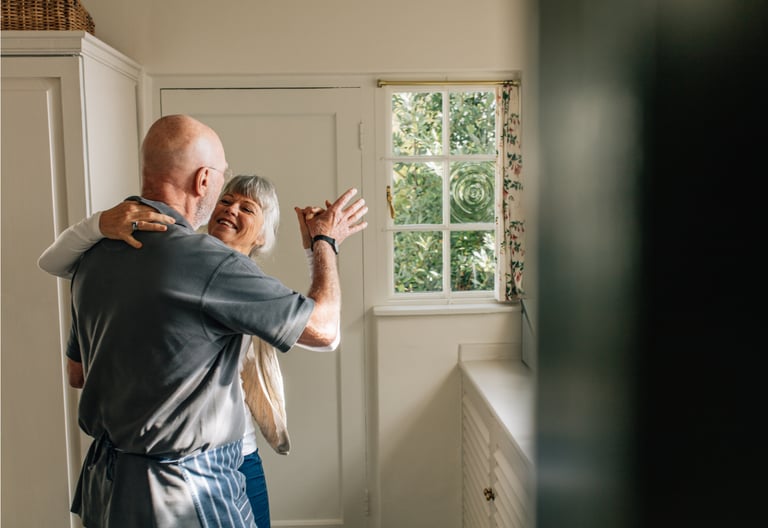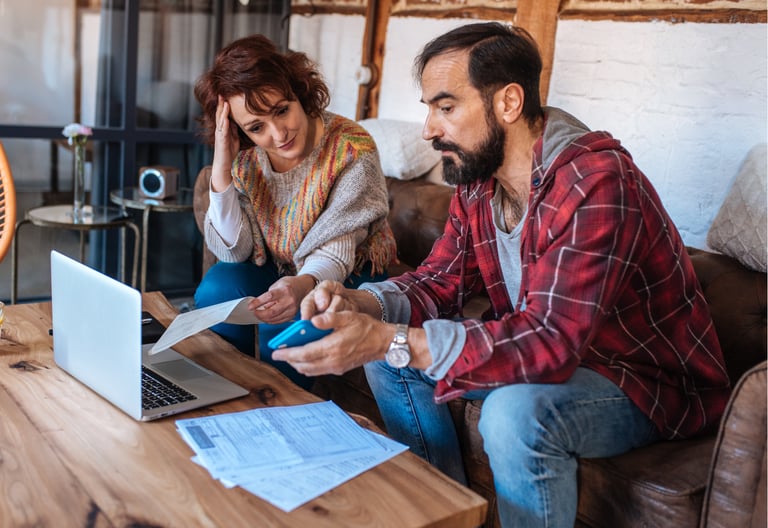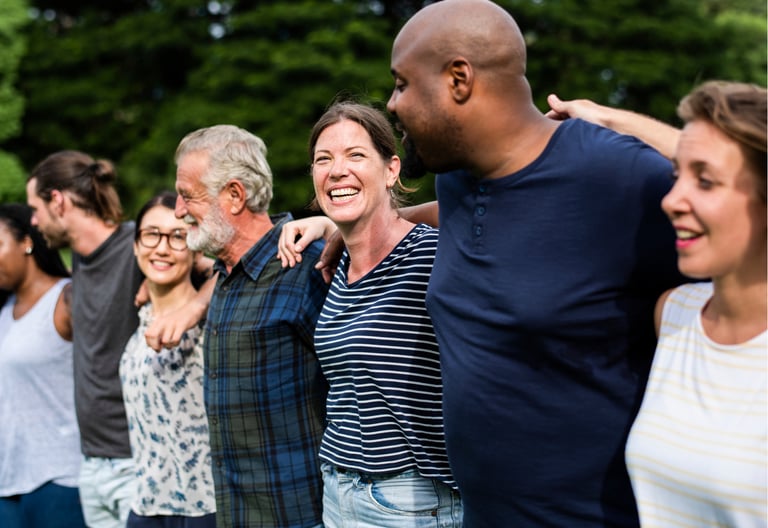 Education
"I never feel like a customer, more like family. Over my years of membership, the bankers have taken the time to educate me about my money – they have made the process easy."
Trusted
"My parents have been members for years. My family trusts PrimeWay."
Easy Process
"PrimeWay helped with my daughter's college tuition. The process was easy."
Rock Solid
"I've been a member since 1968. My relationship with PrimeWay has been rock solid."
Great Rates
"Originally I joined PrimeWay because of a great rate on a personal loan. I've remained a member ever since."
Community
"We live in this community and the new branch location is perfect and the promotional CD rate is even better."
Loan approval is subject to credit approval and program guidelines. Interest rate and program terms are subject to change without notice. Mortgage, Home Equity and Credit products are offered through PrimeWay Federal Credit Union. Deposit products are offered through PrimeWay Federal Credit Union.
To guarantee a rate, you must submit an application to PrimeWay and receive confirmation from a mortgage loan officer that your rate is locked. Application can be made by calling 713-799-6200, by applying online, or by meeting with a mortgage specialist.
Interactive calculators are made available to you as self-help tools for your independent use and are not intended to provide investment advice. We cannot and do not guarantee their applicability or accuracy in regard to your individual circumstances. All examples are hypothetical and are for illustrative purposes. We encourage you to seek personalized advice from qualified professionals regarding all personal finance issues.